We're back with part two of our new blog series in which you ask and we answer your most popular questions related to the CA law and ethics exam. On today's docket, we're going to take a closer look at when therapists are expected to consult versus refer out, according to the BBS. Here's a simple breakdown: 
Generally, when a values conflict is at play and it's affecting the therapist, then the therapist would consult. If the issue persists after consultation and begins to interfere with therapy, then the therapist could refer out as a later step. Examples of a value conflict may be opposing religious beliefs, contrasting political ideologies, and so on. 
Scope of competence is another key area of consultation. If a scope of competence issue presents in a vignette and the therapist has already established rapport with the client, consultation is a strong choice. Similarly, if an existing client stops making progress toward therapy goals, consultation would likely follow. However, if a new or potential client is seeking a particular type of therapy, like narrative therapy, or has a specific issue, like substance abuse, and the therapist is not trained in the presenting problem/modality, then it's best practice to refer the new or potential client out to the appropriate specialist.
This is, of course, a generalized snapshot of a nuanced topic. As with most content in the CA law and ethics exam, the details of the vignette, the question, and the answer set can make a big difference. 
If you're ready to dive deeper and learn more, we've got you covered. TDC's California MFT and LCSW Law & Ethics Exam Prep programs include everything you need to PASS with confidence. Plus, you'll have daily access to licensed law and ethics coaches who will support you by providing answers to questions, study tips, time management strategies, and so much more.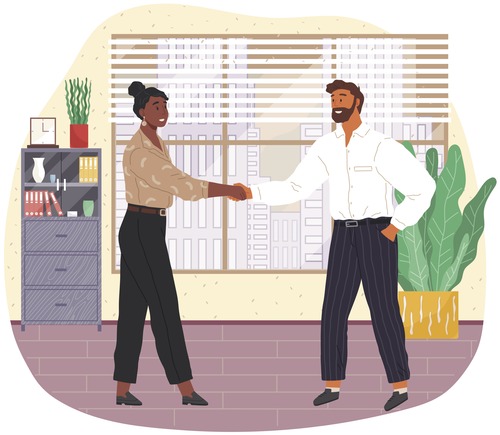 CE Courses: 
Looking for CE credits? Our continuing education library features a range of courses that fulfill BBS requirements, including our brand new Telehealth course.    
If you need to complete the 3-hour law and ethics CE course before the next license registration period, we offer 2 BBS-approved courses that fulfill this requirement. Both courses are 6 hours. You can access the courses HERE or HERE. You can choose between either. Here is a discount code that will allow you to save on the course: L&E2023
Comments