Earn Your Pennsylvania Social Work License
The Pennsylvania State Board of Social Workers, Marriage and Family Therapists, Professional Counselors is the governing board that issues the Pennsylvania social work license. We've pulled information from their website (and others) to lay out easy to follow guidelines on what an applicant must do in order to obtain a license, but it's always a good idea to check out their website as well for yourself, which can be found by clicking here, or just give them a ring at (717) 783-1389.
Okay, so you're about to graduate with your MSW and the question is, what do you do next?  Let's take a look…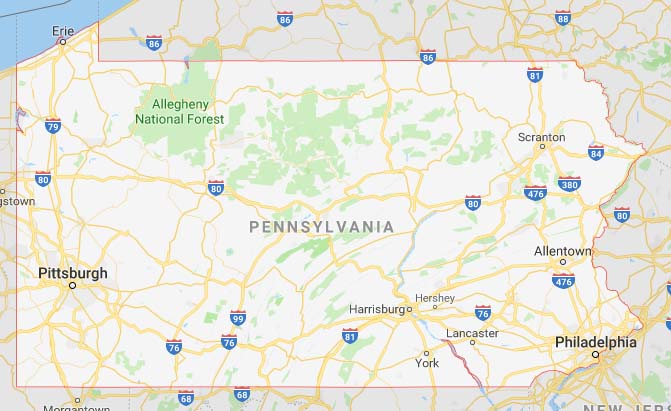 STEP 2 - Apply for Your LSW License in Pennsylvania
The very first thing you're going to need to do is to register with the Pennsylvania Licensing System (PALS) and create an account. This is the web portal where all your online state licensing and renewals through the PA board of social work will be done.
Next, you'll want to find the state licensing form for LSW applicants, fill it out, and submit it for approval. And DON'T FORGET the $25 application fee.

In PA, you can actually begin this process in the last semester of your graduate program, but the Dean/Chairperson/Registrar of your school must submit the final page of the application titled "Verification of Social Work Education."
If you've already graduated, then you will just need to have an official transcript sent directly to the PA board of social work.

Once you have state approval of your application, you will need to pass the Master's Level Exam with the ASWB, so contact them to register and pay the $230 registration fee. Next, you will contact Pearson VUE to find your testing location and select your test date.
STEP 3 - Study, Pass, and Get Your Pennsylvania LSW License!
Now that you have your test date scheduled, check out TDC's ASWB Masters Level Exam Prep program. Our program is an online "all-in-one" system that identifies for you exactly what you need to study in order to pass the test with confidence.
STEP 4 - Accrue Hours Towards Your Pennsylvania Social Work License (LCSW)
You're now a registered LSW. Congratulations! Now it's time to get to work…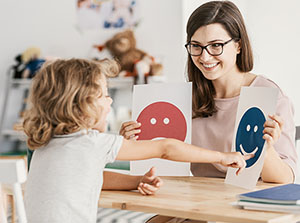 Candidates must complete 3,000 hours of supervised, post-masters, clinical experience. This can be accumulated in no less than two (2) years and no more than six (6) years, with no less than 500 hours and no more than 1,500 hours per twelve (12) month period.
At least half (½) of supervised experience must be one or more of the following services, and contact with clients must be face-to-face.

Assessment
Psychotherapy
Other Psychosocial-Therapeutic Interventions
Consultation
Family Therapy
Group Therapy

Supervisee shall receive a minimum of two (2) hours of supervision for every forty (40) hours of supervised clinical experience.

Half of the supervision must be individual in-person. The other half can be in a group in person, but must be done concurrently with the individual supervision.

Half of all supervision (75 of the 150 hours) must be with a Licensed Clinical Social Worker (LCSW).
The clinical experience must take place in a single setting for either at least 30 hours per week but no more than 50 hours per week, during at least a three (3) month period OR at least fifteen (15) hours per week for a period of at least six (6) months.
Once the LCSW experience requirement is complete, the candidate will submit their application for license through PALS. On this form, the supervisor will be asked to attest to compliance on the verification of experience portion.
STEP 5 - Register for the LCSW Exam and Pass with TDC!
Almost there! Once the state accepts your application, you will need to contact the ASWB to register for the licensing exam, and then you can find a test location and select your exam date through Pearson VUE.
Next, you go to TDC's ASWB Clinical Level Exam Prep program. If you used us for the Master Level exam, you know how valuable our study system is to ensure you'll pass with ease. The entire LCSW exam prep program takes roughly 57 hours, which uses a blend of audio lectures, study sheets, and mock quizzes and tests. We also have coaches ready to help if you ever need a little extra support.
Pennsylvania Social Work Licensure FAQ's
Does Pennsylvania Honor Social Work Licenses Earned from Another State?
Pennsylvania does not currently have a reciprocity agreement with any other state in place. This means that a social work license earned in another state cannot be transferred for use in Pennsylvania. However, Pennsylvania does offer a licensure by ASWB examination option, which entails that an LCSW from another state prove that the ASWB exam they took is equivalent or parallel to Pennsylvania's. If the exam does not align with Pennsylvania's, then the applicant must retake the corresponding ASWB exam & pay the fee - $260 for clinical exam, $230 for master's exam.
When Do Pennsylvania Social Work Licenses Expire?
A social work license earned in Pennsylvania must be renewed every two years. During the two years prior to renewal, an LSW or LCSW must accrue 30 total hours of continuing education, which at least three hours in ethics related topics and at least one hour in suicide prevention training. Three hours for the first renewal must also be accrued in the area of child abuse, with only two hours being required for each renewal after. Up to 20 continuing education hours can be earned online, but no course can be repeated more than once a year. For a Pennsylvania provisional social work license, it must be renewed annually.
Can Experience Earned Years Ago Be Counted Towards the 3,000 Hour Work Experience Requirement?
All of the supervised work experience accrued after earning a master's degree can be counted toward the LCSW candidate requirement of 3,000 hours.
Can an LCSW License Be Renewed Online in Pennsylvania?
Yes. License renewal can be done online through the dashboard on the PALS website. The renewal application form can be filled out under the Professional License Details section of the site and email verification is sent upon successful receipt of the forms.
How Much Does the Average Pennsylvania Social Worker Make?
Pennsylvania social workers have an average income of close to $52,000 for those with BSW qualifications and $64,400 for those with MSW qualifications according to data from Salary.com. Indeed.com social workers throughout the state average closer to $50,800 in general, with those who have worked in the industry less than 1 year averaging around $47,100 and those with over 10 years of experience pulling in over $60,400 on average.
CONGRATULATIONS!! You've completed your journey and are now a licensed Pennsylvania LCSW! We wish you the best in your career.