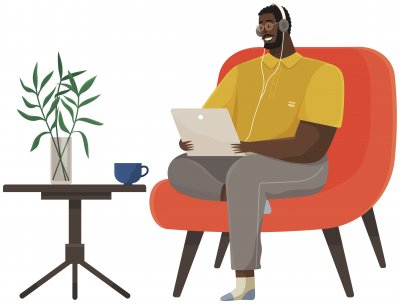 AMFTRB National MFT Exam Prep
Price: $350.00
Key Features
Instant access to your course material.

An organized, step-by-step study plan for the AMFTRB National MFT exam.

Nineteen on-line audio workshops with downloadable HANDOUTS.

A complete review of essential content areas.

An Effective MFT exam study tool — Top 50 Topics Tested, Law & Ethics Quiz, Theory Review, DSM 5 Review.

Multiple clinical examples that help you learn instead of memorizing.

Clear test-taking strategies you will use on exam day.

750+ ON-LINE practice questions with audio rationales.

Test anxiety management.

MFT Exam Prep Coaches available for ongoing questions and support.
This AMFTRB exam prep is designed to maximize learning and minimize stress. The program takes approximately 55 hours to complete once and can be repeated as needed. Access is set for 6 months, but extensions are FREE. We are with you until you pass!
Our AMFTRB National MFT Exam Prep Program is for ALL states EXCEPT CALIFORNIA. Please see California Law and Ethics Prep or California MFT Clinical Prep for California.
Frequently Asked Questions
The BBS provides accommodations for the California Clinical MFT Exam. If you have a physical or mental health disability you may request accommodations such as additional time, a private room, or a written version of the exam. The BBS will determine which accommodations you qualify for based on the information provided in your request for testing accommodations application. The BBS also provides additional time (time and a half, 6 hours) for the MFT Clinical Exam for English as a Second Language (ESL) applicants who meet the requirements enumerated on the ESL accommodations application.

Celebrate this awesome achievement!
Submit application for your initial license.
Continue receiving supervision until your license is issued.

The MFT Clinical Exam covers a broad range of subjects including treatment, treatment planning, law and ethics, clinical evaluation, and crisis management. Not only do you need to know the subject matters, the BBS wants to ensure you know how to apply this knowledge in different clinical situations. The majority of questions on the MFT Clinical Exam are considered reasoning-based questions. Therapist Development Center's program provides a streamlined approach, teaching you the all of the information you need to learn and how to apply this knowledge to the questions that are likely to appear on the exam.

The application processing time for the California Clinical MFT Exam can vary based on volume of applications and staffing levels at the BBS. In recent months, the BBS has kept processing time for the MFT California Clinical Exam down to 1-2 months. If you are applying for accommodations (see below), processing times can vary and it is important to begin this process as soon as you submit your application for the MFT Clinical Exam.

The BBS publishes the pass rates for all licensing exams in their quarterly Board Meeting materials. The most recent data available shows the pass rate for first time test takers of the California Clinical MFT Exam in the first half of 2018 was over 70%. Since the new MFT Clinical Exam was launched in 2016, Therapist Development Center pass rate has remained above 90% for individuals who used our comprehensive program!

The BBS no longer publishes the passing score for any of their exams, including the MFT Clinical Exam. However, based on the published scores that were shared in prior years, the passing score was typically in the range of 97-103 out of 150 scored questions (mid-60%). The passing score will fluctuate up or down based on the level of difficulty; the passing score will be lower if the exam is considered harder and higher if it is considered easier. In addition to the 150 scored questions, the MFT Clinical Exam will always include 20 questions that are considered experimental and will not count toward your final score.

The MFT Clinical Exam is a standardized 170 question multiple-choice question test. 150 of the test questions are scored, and 20 are experimental and do not count toward your final score. Test takers are granted 4 hours to complete the exam questions. Accommodations for additional time can be requested through the BBS for English as a Second Language (ESL) test takers and those with physical or mental health issues who qualify through the Americans with Disabilities Act.

The MFT Clinical Exam is the final step on the path to licensure. The following requirements must be satisfied to be eligible to sit for the California MFT Clinical Exam:

Obtain qualifying master's degree and complete additional coursework
Completion of 3,000 hours of experience over the course of 104 weeks or more
Take and pass the CA Law and Ethics Exam (once you pass, you do not need to take the exam again)
Submit application for licensure and examination to the BBS: https://www.bbs.ca.gov/pdf/forms/mft/mftapp.pdf
You must take the exam within one year from the date you receive initial approval. If you do not complete the exam in this timeframe, your application will be considered abandoned. If an application is abandoned, you would need to re-apply and would lose any hours of experience that are more than six (6) years old (with exception of 500 hours accrued as trainee)
Reviews
Shannon Hodgen
,
Bend, Oregon
I took the AMFTRB Exam as I'm in Oregon. As soon as I sat down at the test center to begin, I felt pretty confident because I "knew what to do", and followed the plan. I took breaks, ate fruit and drank juice and had time left at the end to review the questions I'd marked. I will say for the AMFTRB, it takes a LONG time to get your scores (even to know if you passed). It took over three weeks for my scores to be sent. I am super grateful and glad I paid the money for this test prep, and I love the super supportive way they encourage and make recommendations that use science to assist with your self-care, recall and "brain care". I also felt more comfortable and less stressed knowing that if I didn't pass, I could still have TDC for support with the retest. I worked my butt off and did the study course x2 because I had three months' time to study, and it paid off. I am super grateful and happy and now, very soon will be an LMFT in Oregon.
Alyssa Metzger
,
Vernon, Connecticut
TDC helped me understand what was expected to be on the exam and organized all the information in the best way possible. I greatly enjoyed that the study materials were for visual AND auditory learners. I always found the DSM - 5 to be overwhelming and they broke it down in a way that helped me for the test but also in my job. They also give great tips for taking this test that will absolutely help you pass. I passed on my first attempt! THANK YOU, TDC!!
Kiarra L Thorne
,
Aliquippa, Pennsylvania
This study system is absolutely phenomenal!!! I had been out of school for 4 years when I finally decided to take the national MFT exam. I was beyond rusty on everything from theory, to ethics, to how to even take standardized tests. The TDC system prepared me for all of it. It walked me through each domain step by step and gave me plenty of room to practice and test myself. I felt like God, Amanda and the TDC team were with me all the way into the room. And the best part? I scored 14 points higher than necessary and passed on the first try! It's well worth the money. I would recommend it to anyone!!!!!