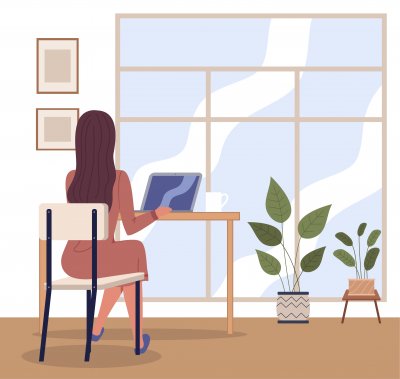 LMSW Exam Prep: ASWB Masters Level Exam
Price: $275.00
Key Features
Our LMSW Exam Study System prepares social workers to pass the ASWB Masters Level Exam. Our ASWB Masters Level Exam Study Guide includes everything you need to confidently pass your exam. Our online study system includes access to:
Instant access to course materials.

An organized, step-by-step study plan designed by experts in social work: we are the only program with a 10-step system that provides clear tasks to prepare for the ASWB Masters Level Exam. This makes studying efficient and effective.

Audio lectures with printable handouts: listen and learn at your convenience. When you attend an in-person workshop, you listen to the information only once.  Real learning requires repetition.  Our Lectures provide the opportunity to listen and take notes as many times as needed.

A thorough review of all essential content areas on the LMSW exam: we took the current ASWB Masters Level Handbook and organized our course in a way that makes all the content accessible and covers that information in a way that will actually be tested on the ASWB Masters level exam.

Multiple, effective study tools we all learn best when the material is presented in different formats.  Our program does just that. We review the Top 50 Topics tested, provide multiple handouts, present lectures, and offer quizzes to reinforce concepts.

Our clinical examples from professional social workers help candidates

learn

instead of just memorizing the information, which is essential for successfully answering the reasoning-based questions that make up most of the exam.

Clear test-taking strategies and anxiety management you will use on exam day.

600+ ASWB Masters Exam practice questions with audio or written rationales.

Experienced LMSW exam prep coaches available via email for questions and support - our coaches have passed the ASWB Masters Level Exam with a score of 90% or higher!  They know the LMSW exam and will always email you back to you within two days (if not sooner!). We want to help you pass with our LMSW Exam Study Guide Program.
This ASWB Exam Prep Program takes 50 hours of study time to complete once. We recommend studying for 2-12 weeks for the ASWB Master Exam. Access to the program expires after 6 months, but extensions are FREE. We mean it when we say that we are with you until you PASS!
Still unsure if our social work ASWB Masters Level Exam Study Guide is right for you?
For many social workers, taking the ASWB Masters Level Exam can be very intimidating, and that is understandable. The ASWB Masters Level Exam covers a massive amount of content. With so many options: books, workshops, apps, and other online options, finding the right social work ASWB Masters Level Exam Study Guide can be daunting.
It has been our experience that many social workers come to us after using other social work ASWB Masters Level Exam Study Guides and failing.  Frustrated and defeated, they worry that they won't ever be able to pass the exam. Many students report that they were overwhelmed with books or the app that they bought was nothing like the ASWB Masters Level Exam.  We totally get it. That's exactly why we created this LMSW licensing exam training and exam study guide program for the ASWB Masters level exam. As social workers who have actually successfully passed the ASWB Masters Level Exam Study Guide and who had seen the other study guides out there, we knew there was a very real need for a better program for test-takers. That is why we created a robust but concise study system that provides a clear plan and multiple learning methods so your brain can truly learn and absorb the material. When it comes to passing the ASWB Masters Level Exam, you are in good hands with the Therapist Development Center team.  We look forward to helping you pass!
(Please note: candidates for the Michigan LMSW exam want to sign up for our Clinical LCSW program, as this is the study system that provides preparation for the Michigan LMSW exam. Our LMSW exam prep is for a Masters level exam that is NOT required in the state of Michigan.)
Reviews
Nicole Wolf-Sumner
,
APO, Georgia
I am horrible test taker and English is my second language, german native here. I was worried and doubted my ability to pass on the first try, I did TDCs program three times and passed with flying colors. I prepared myself based on the guidelines in the study prep and it helped me soothe my anxiety. I used other studying book materials before trying TDC but it wasn't helpful, no information was sticking. Anyways, it's a great program!! I can only highly recommend it, especially for those who grow up with a different language.
Marina Marie
,
Belton, Texas
I came across TDC soon after starting my MSW journey in 2020. I saved the information for future use especially because of the discounts for military and veterans. I am in my last quarter of school and will graduate next month in February. I requested for the military discount after I had my exam date scheduled and heard back within an appropriate time frame. I liked the audio part of the program as I was able to listen to the information while driving. I also liked the anecdotal stories that helped me remember the information. TDC study material was simple and to the point. I purchased another study material which was a physical book and found it was very overwhelming with too much information. The TDC mock exam was very close to and indicative of the ASWB board practice and actual exam. I would definitely recommend TDC to everyone. First time to pass the licensure exam and passed before the conferral of my degree. Thank you to TDC. I will be back for the LCSW Exam.
Jacqueline I. Stevens
,
Bridgeport, Connecticut
Hi TDC Family, Today I passed my LMSW! When I first began this road with TDC, I scored a 58% on the Top 50 pretest. I was mortified. Having graduated last May, I knew I wasn't ready to take the exam, so I procrastinated until a recent job offer was contingent upon my successful passing. So, seven weeks ago, I started with another test prep company, which I won't name. But, I quickly realized I would need a different teaching method than just utilizing acronyms. Realizing that I was running out of time, I remembered TDC as a suggestion from my professor. So, I committed to the investment. After my first pass-through of the materials, I scored 64% on the DSM 5 exam, 86% on the Values and Ethics, and 82% on the crisis. Then, I scored a 72% on Mock exam one and a 74% on mock exam two. As outlined by the study plan, I repeated the course, and my scores increased to 86%, 86%, 90%, 90%, and 88%, respectively. I ended the course scoring an 82% on the final mock exam. If you're CONSIDERING purchasing this course, stop it! Just buy the course and be glad that you did. In six weeks, I went from "Questioning my ability to successfully pass the exam to walking into the testing center this morning feeling confident and prepared that I knew the material and was ready to pass!" Thank you so much.