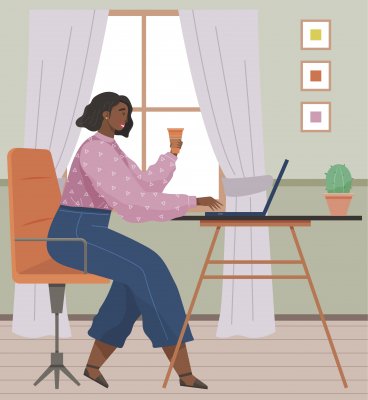 California LCSW Law & Ethics Exam
Price: $295.00
Key Features
The Therapist Development Center is proud to report that 95% of our customers pass the LCSW Law and Ethics Exam using our LCSW exam prep study system. The LCSW Law and Ethics Exam was created to ensure that unlicensed social workers understand the California laws and social work ethics that govern clinical practice. Passing the LCSW Law and Ethics Exam is required in order to obtain a license as a clinical social worker in the state of California. The California LCSW Law and Ethics Exam must be taken annually until passed in order to maintain status as an Associate Social Worker, which is necessary to accrue clinical hours. The BBS requires all associates to complete 3 hours of continuing education on legal and ethical issues every registration period. This means, every year, associates must complete 3 hours of coursework on this topic. The 12-hour course is no longer required for associates who do not pass the Law & Ethics - these associates will follow the same requirement of 3 hours for each registration period. Our LCSW Law and Ethics Exam Study System includes INSTANT online access to:
Instant access to course material.
An organized, step-by-step LCSW exam prep study plan for the LCSW Law and Ethics exam.
Fifteen online AUDIO workshops with downloadable handouts.
A complete review of essential content areas in law and ethics.
Effective study tools for the California Law and Ethics exam.
Clinical examples from social work professionals to help you learn instead of memorizing.
Clear test-taking strategies to help you stay organized and focused on exam day.
Five Law and Ethics Practice Exams with audio rationales created by experienced Exam Prep Coaches.
Proven tools to manage test anxiety.
Supportive Coaches who are available for ongoing questions and support.
The California LCSW Law and Ethics exam is weighted as follows:  40% Law and 60% Ethics.  There are three (3)subtopics in the Law portion: Confidentiality, Privilege, and Consent (14%); Limits to Confidentiality/Mandated Reporting (16%); and Legal Standards for Professional Practice (10%).  There are three (3)  subtopics in the Ethics portion: Professional Competence and Preventing Harm (18%); Therapeutic Relationship (27%); and Business Practices and Policies (15%).
Our exam study system will address each and every one of these topics in an organized and weighted fashion to provide exactly what is needed in order to pass. This online study program is designed to maximize learning and minimize stress. The California LCSW Law and Ethics exam program takes approximately 35 hours to complete once and can be repeated as needed and as many times as needed! Access is set for 4 months, but extensions are FREE. We Are With You Until You Pass the LCSW Law and Ethics Exam!
And don't just take our word for it. Read some of the testimonials below from those who have used TDC to pass their California Law & Ethics Exam and are now one step closer to becoming a California LCSW. Our program will give you the knowledge, skill set, and confidence you need to ace this exam!
Reviews
Lori Lee
,
Berkeley, California
TDC's practice tests simulate the real tests better than competitors. Their method of teaching helps you really know how to approach reasoning questions. They offer more for auditory learners as well as being able to practice on tests, which made it very helpful. I would choose their material before any of the competitors.
Daniella Pinedo
,
West Covina, California
I loved this study program! It is well worth the investment. I loved the fact how the study guide was developed in a way on how I wanted to study. The practice exams and audio recordings were also very helpful and put the law and ethic concepts to practice!
Carol Lozier
,
Louisville, Kentucky
Thank goodness I found your program! I had purchased another program to prepare for the LCSW Law & Ethics exam. While studying, I noticed the other program's answers conflicted and were confusing. My test was quickly approaching when I decided to abandon the other program and buy yours instead. As soon as I started studying I noticed your information was very up to date (the other program wasn't). And I loved the program's structured study outline and the oh so helpful rationales for each answer. Your program was so informative, current, and prepared me to pass. I highly recommend this study program! Thank you so much!! <3