Earn Your North Carolina Social Work License
To obtain your North Carolina social work license, you must gain your approval through the North Carolina Social Work Certification and Licensure Board, or NC social work board for short. We'll help walk you through this process below, but it's not a bad idea to connect directly with them by visiting their website, or calling 336-625-1679. Ready to get started? Okay, let's move on…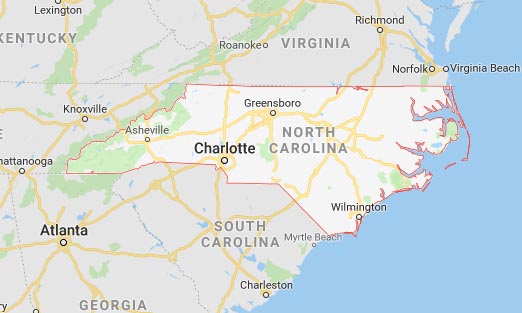 STEP 2 - Register as an LCSWA
The LCSWA is the state credential that prospective social workers in North Carolina must work under while they accrue their work hours.
To apply for this license click here. You must have your Masters Degree in social work first before you can apply at the NC social work board website .
In addition to filling out the form, you must also submit:

A money order for $115 (non-refundable). Personal checks are not accepted
Three (3) completed Professional Reference Forms
Official transcripts in an envelope sealed by the school

Once you receive your LCSWA credential, know it is only good for two years while hours are accrued.
If hours are not met in the initial two years, the candidate must take and PASS the ASWB Clinical Level exam within the initial two year window in order to renew the LCSWA credential and complete the mandatory hours.
STEP 3 - Start Earning Your Hours
To earn your North Carolina LCSW license, you must complete 3000 hours of paid clinical supervised work experience over no less than two (2) years, and no more than six (6) years.
One must also have 100 hours of supervision from an LCSW, MSW who has an additional two (2) years post LCSW clinical social work practice.

This supervision must be at least one (1) hour for every thirty (30) hours of clinical practice. Group supervision may not exceed 25 hours.

You and your supervisor are also responsible for filling out a six-month review form every six months during the supervision period.
STEP 4 - Apply for the Exam and Get Studying!
Once you've completed your hours you will need the approval of the North Carolina Social Work Board to be eligible to take the licensing exam. You can find the form here.

Don't forget to include a check for $115.

Once you get your approval, contact the ASWB to register for exam eligibility, and then Pearson VUE to find a test center near you and set your exam date.
And then finally… start studying! If you haven't already, check out TDC's LCSW Exam Prep: ASWB Clinical Level program, which is an all-you-need resource that combines audio lectures, worksheets, and mock quizzes and exams, which can be completed in 4-8 weeks. We also have a team of coaches on hand to help devise strategy and ease anxiety when you feel stuck. Our promise is: We're with you until you pass! 
North Carolina Social Work Licensure FAQ's
Which Types of Social Work Licensures are Available in North Carolina?
Certified Social Worker (CSW)
Certified Master Social Worker (CMSW)
Licensed Clinical Social Worker (LCSW)
Certified Social Worker Manager (CSWM)
Does North Carolina Hold a Reciprocity Agreement with Any Other States?
The North Carolina Social Work Certification and Licensure Board does not honor social work licenses earned in other states, but they do review each application individually and may offer certification & licensure by substantial equivalency. A license earned from any state whose licensing standards parallel those of North Carolina's may count as substantial equivalency. Other than this, veterans and military personnel may be able to earn credits toward licensure for their occupational specialty while in the military, but the experience must be documented through the DD-2586.
When Does a North Carolina Social Work License Need to be Renewed?
North Carolina social work licenses are required to be renewed before June 30th every two years. During the two-year renewal period, a total of 40 continuing education hours must be taken with at least 4 hours being focused on ethics. First-time licensees whose initial license term is less than two years in length only need to complete 30 continuing education hours.
How Much Do North Carolina Social Workers Make on Average?
In North Carolina, BSW-level social workers have an average salary of around $55,700 and MSW-level social workers average close to $61,580 according to Salary.com. Another salary tracker, Indeed.com, states that social workers in North Carolina average closer to $52,000 with Fayetteville, Charlotte, Durham, Wilmington, and Gastonia being the 5 highest paying cities in the state for social work jobs.
Did you pass? Congratulations!! You are now a North Carolina LCSW! Give yourself a pat on the back for completing your journey; it's quite an accomplishment. We wish you the best of luck with an impactful and inspiring career.