Earn Your Illinois Social Work License
The Illinois Department of Financial and Professional Regulations (IDFPR) grant the Illinois Social Work License to candidates who meet the requirements. Their website can be found here, or you can call them directly at (888) 473-4858, as it's always a smart move to connect with someone directly to make sure you're taking the right steps towards meeting your Illinois social work license requirements.
The state of Illinois staffs the nation's third-largest volume of social workers who do not work in the major fields such as: healthcare, school, family, child, mental health, or substance abuse.
Illinois offers two levels of licenses for social workers: the Licensed Social Worker (LSW) and the Licensed Clinical Social Workers (LCSW). Both baccalaureate and masters level social workers can operate under the title of LSW, but the difference is the baccalaureate must also have post-graduate supervised work experience to receive the credential.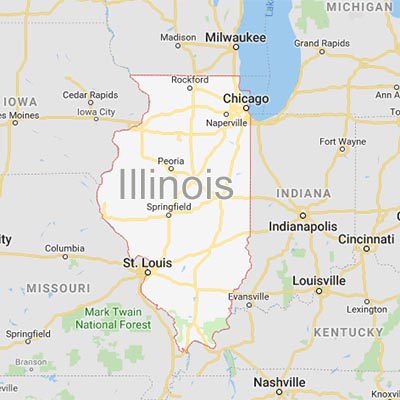 STEP 2 - Supervised Experience for LSW candidates (Optional)
Candidates holding only a baccalaureate degree must gain three years of in-field supervised work experience to get their LSW. The duties must be social work-related.
The prospective social worker must be supervised by an LSW or LCSW, and meet 1 hour per week
Once this experience is complete, the supervisor will need to verify the experience, rate the applicant, and note the percentage of time working in different areas of social work service. The Florida LSW applicant must be rated within a satisfactory range. 
Candidates holding master degrees, do not need the above experience and can register as an LSW after graduation.
To apply, fill out the LSW application packet. Know this application contains a form that must be filled out by a representative from your accredited school of social work.

There is a $50 LSW application fee which is separate from the exam cost.

Those with LSW licenses are permitted to work in the following areas:

Case Work
Community Organization
Social Group Work
Social Work Education, Research, or Administration
STEP 3 - Apply for the LMSW Exam, Study and Pass (Masters Degree Required)
Once you've obtained your master's degree from a CSWE-accredited school, you can register for the LMSW exam immediately. The LSW license is a necessary step towards becoming a Illinois LCSW, unless you want that license.
Apply for this exam through the ASWB by filling out the LMSW exam application.
Then once you have your exam date, start studying using TDC's LMSW Exam: ASWB Master Level exam prep.
STEP 4 - Accrue Work Experience Towards Your Illinois Social Work License (LCSW)
Did you pass the exam? Congratulations! You're now an LMSW and it's time to get into the field to earn your hours towards your Illinois Clinical Social Work License requirements.
Masters Degree holders must obtain 3000 hours of supervised work experience, while Doctoral Degree holders only need to obtain 2000.

Candidates should work between 15 and 40 hours per week.

Full Time should be a minimum of 30 hours per week, a maximum of 40.
Part-Time should be a minimum of 15 hours per week, maximum of 39

Supervisor must be a LCSW.

If an LCSW is not available on site, the employer may contract with an LCSW for services. Group supervision is permissible.
STEP 5 - Register for the LCSW Exam, Study Smart, and Pass!
Once you pass… CONGRATULATIONS! You've earned your Illinois Social Work License and can proudly say you're an LCSW! We wish you the very best in your career.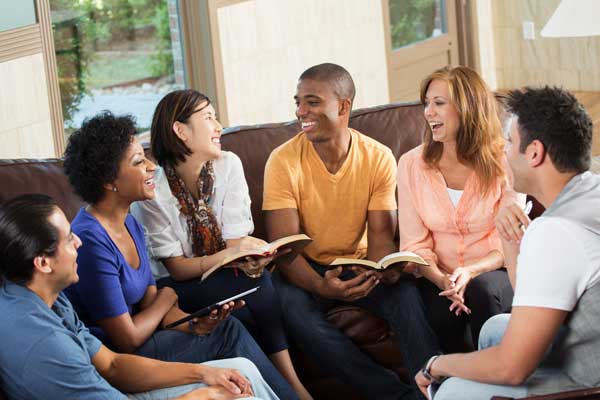 Illinois Social Work Licensure FAQ's
Does Illinois Have Reciprocity for Social Work Licenses Acquired in Other States?
If you have earned a social work license in another state, you can apply for licensure by endorsement in Illinois. You must submit an application to the IDFPR with various documents including verification of your current license and you will need to transfer your scores from the ASWB exam to Illinois.
How Can I Find a Social Work Supervisor in Illinois?
If you're in search of a supervisor for your Illinois LSW or LCSW license, the NASW Illinois chapter has created a supervisor registry with many LCSWs in good standing from different parts of Illinois.
Is There Any Way to Become a Social Worker in Illinois if I've Been Barred by the IDFPR?
As of early 2017, first-time applicants and healthcare workers who have been barred in the past may now become eligible for earning a social work license in the state of Illinois. This includes healthcare employees who have been denied because of a forcible felony, but does not apply to those who have been required to register as a sex offender, or been involves in such crimes such as felony-level criminal battery against a patient or involuntary sexual servitude of a minor.
For those who qualify, a petition for appeal can be filed on the IDFPR website.
How Often Does an Illinois Social Work License Need to be Renewed?
An Illinois social work license lasts two years before it has to be renewed. The license must be renewed the month before the November 30th expiration of each odd-numbered year. 30 hours of continuing education are required for the renewal, but this does not apply to the first time the license expires. A minimum of 3 hours of ethics and 3 hours of cultural competence must be taken as part of the 30 hours. Along with the renewal application, a $60 fee, and proof of continuing education must be provided.