Earn Your Florida Social Work License
The Florida Board of Clinical Social Work, Marriage and Family Therapy, and Mental Health Counseling is the governing body in which candidates can receive their Florida Social Work License through. We recommend visiting their website here, or calling them at (850) 488-0595. It is always best to check with the Board directly to make sure you're headed in the right direction to becoming a Florida LCSW, but here are the steps in an easy to follow format.
One thing to note as you finish your MSW in Step 1, is candidates must complete 24 semester hours or 32 quarter hours in theory of human behavior and practice methods as course in clinical oriented services, including a minimum of one course in psychopathology.
Courses NOT considered to be clinically oriented are:
Policy
Administration
Organization
Communities
Also, during your MSW program, candidates should have completed a supervised field placement in which they provided clinical services directly to clients.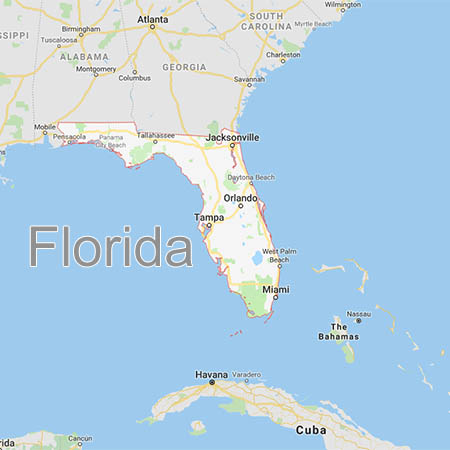 STEP 2 - Qualify for the Florida Social Work License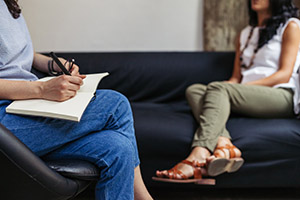 Part of the LCSW Florida requirements are completing two (2) years of post-master supervised experience under the supervision of a licensed clinical social worker (LCSW).
Before beginning your supervised hours, you must first register with the Florida Board as a Registered Clinical Social Worker online here.
Next you will need to find a supervisor and put together a supervision plan.
The supervised hours must consist of:

At least 1,500 hours providing psychotherapy face-to-face with clients for the profession for which the license is sought, and shall accrue no less than 100 weeks.
At least 100 hours of supervision per 1,500 hours of psychotherapy face-to-face with clients provided by the intern.

At least one (1) hour of supervision per fifteen (15) hours of psychotherapy, with a minimum of one (1) hour of supervision every two (2) weeks

If the Florida social work license applicant obtains group supervision, each hour of group supervision must alternate with an hour of individual supervision.

Individual supervision is defined as one supervisor supervising no more than two (2) interns and group supervision is defined as one supervisor supervising more than two (2) but a maximum of six (6) interns in the group.
STEP 3 - Get Florida Board Approval to Take the Clinical Exam
Once you've completed your supervised hours, the next step is applying for approval to take the ASWB clinical exam by the Florida Board. The application can be found here.

The Florida LCSW Board application has a $100 application fee and a $105 licensing fee. So, don't forget to include your check.
STEP 4 - Register and Start Studying!
Florida Social Work License FAQ's
Does Florida have reciprocity for social workers?
Florida does allow social workers who have earned a license in another state to apply for Florida LCSW licensure through the process of "Applying by Endorsement." Applicants can submit this form to get approval from the Florida social work board. Additionally, applicants for the LCSW licensure by endorsement must pass Florida's course on domestic violence within the first six months of earning a Florida state licensing.
Are there additional course requirements for becoming an LCSW in Florida?
LCSW licensure applicants in Florida must complete 3 supplemental courses including:
An 8-hour course on social work laws and rules in Florida;
A 3-hour course on HIV/AIDS; and
A 2-hour course on domestic violence
If these courses are not completed before the license is applied for, additional paperwork must be submitted to the Florida Board of Clinical Social Work stating that the courses will be completed within six months of passing the ASWB clinical exam and earning the LCSW license.
What Types of social work licensure and accreditations are available in Florida?
Certified Master Social Worker (CMSW)
Licensed Clinical Social Worker (LCSW)
CSWE Accreditation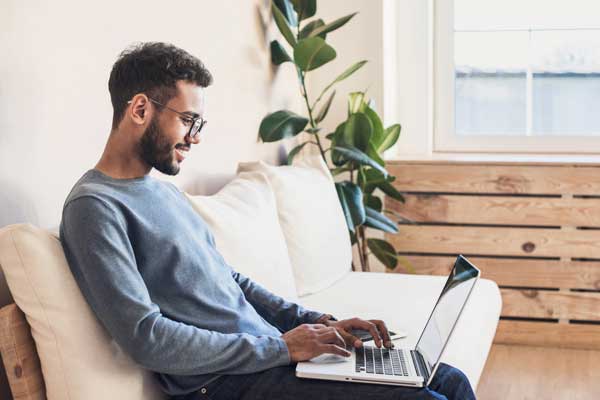 How can I earn a provisional social work license in Florida?
A provisional social work license in Florida is valid for 24 months and allows a licensee to practice under supervision. To apply for a provisional license, the following requirements must be met:
The applicant must be approved for the provisional license by the board.
Applicants must have already applied for licensure by examination or endorsement as a CSW, MFT or MHC in Florida.
Are there additional steps required for applicants with a criminal history?
Additional forms must be submitted for applicants with a prior health history, disciplinary history, or criminal history. In 2012, Florida health care boards were also given the right to refuse to issue a license, registration, or certificate if the applicant has been convicted of a felony under Florida State Chapter 409, Chapter 817, or Chapter 893 or a similar crime in another state unless the applicant can show proof that the charges were dismissed. This limitation does not apply to first and second-degree felonies that are more than 15 years old from the date of the plea, third-degree felonies that are more than 10 years old from the date of the plea, or third-degree felonies under section 893.13(6)(a) that are more than 5 years old from the date of the plea.
How long does it take to become a Licensed Social Worker in Florida?
Earning a social work licensure in Florida takes years of education and experience. An applicant must earn a Bachelor's in Social Work, Master's in Social Work, and then earn 2-3 years of supervised experience in clinical or non-clinical social work before either ASWB exam in Florida can be taken.
This length of time can vary greatly from person to person, but in general, it will take around 9 years to complete on average from the start of undergrad to officially obtaining their clinical license.
How often do Florida social work licensures need to be renewed?
Florida CMSW's and LCSW's are required to renew their licenses by the end of the 3rd month of each year ending in an odd number. First-time licensees are exempt from CE requirements for their first 3 years. 
30 hours of continuing education credits are required to be completed with specific classes being required for each renewal period and other courses being required every 6 years. Topics that must be covered every 3 years include Ethics & Boundary Issues and Prevention of Medical Errors. Topics that must be covered every 6 years are Domestic Violence and an Update on Laws & Rules. NASW providers are recognized by the licensure board in Florida as national continuing education providers and can be used to qualify for the CE requirements.
With Board approval, all 30 hours of these courses can be taken online. They can also be completed at a single event such as the NASW-FL conference in May, June, or July.
Once you pass… CONGRATULATIONS! You're now an LCSW in Florida! Best of luck on an inspiring and impactful career.