Earn Your California Social Work License
In the state of California, the Board of Behavioral Sciences (BBS) oversees and administers the licensing process for California LCSWs. While we work hard to keep the following information up to date, we do recommend contacting the BBS directly at (916) 574-7830 or visiting their website here to learn more about license requirements for ASW and LCSW applicants.
Once you have obtained your Master of Social Work (MSW) degree, here are the remaining steps towards earning your California Social Work License.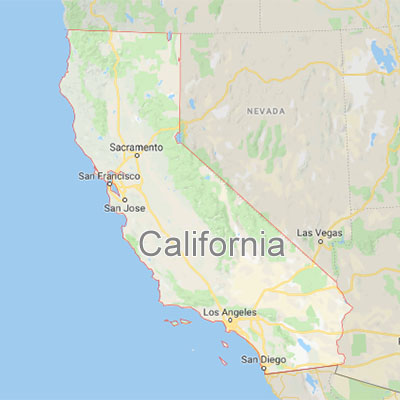 STEP 2 - Register as an Associate Social Worker and Accrue Hours.
Part 1. Register with the BBS
BEFORE you can begin to accrue your clinical hours, the first thing you must do is register with the BBS as an Associate Social Worker (ASW).

Click here for application instructions and the form you must submit. A few items that are required for this application include, but are not limited to:

Verification of education
Passport photo
$150 application fee

Be aware of the 90-Day Rule to make sure your hours count! https://www.bbs.ca.gov/pdf/90day_rule.pdf
Also BEFORE you start your hours, make sure your supervisor signs your Supervisory Responsibility Statement. You will need to submit this with your hours once they have been completed, so make a copy for your supervisor and keep yours on file in a safe place.
Part 2. Pass the California Law and Ethics Exam
Once you have your social work associates number, you must take the CA Law and Ethics exam within the first year before you can renew the associates number.
If this is your first time taking the Law and Ethics exam, you must register for the exam by filling out this form (click here).

Make sure you review the application before submitting it. Dates or signatures missing from the form are the most common reasons for the processing of the application to be delayed. Also, be sure to include the check for the $150 registration fee!

Next… start studying! And the best way to do this is using TDC's CA Law and Ethics Exam Prep course that can have you ready for exam day in 35 hours! If you'd like more information on this program contact us here.
Part 3. Accrue Hours
Next complete 3,000 hours of supervised work experience

Minimum of 2,000 hours of focused on clinical psychosocial diagnosis, assessment, and treatment
Minimum of 750 hours of focused on face-to-face psychotherapy
Maximum of 1,000 hours focused on client-centered advocacy, consultation, evaluation and research

Obtain 104 weeks of supervision

Any week of at least one hour of individual or triadic supervision or two hours of group supervision counts as a supervised week; at least 52 of the 104 weeks must include a minimum one-hour meeting with a supervisor

Please note, additional coursework may be required if your graduate MSW program did not include mandatory courses. This includes:

Child abuse assessment and reporting (7 hours), human sexuality (10 hours), alcoholism and chemical dependency (15 hours), spousal/partner abuse (15 hours), and aging and long-term care (10 hours)
STEP 3 - Prepare For and Pass the LCSW Clinical Exam
You're almost there! Just one more step toward earning your Social Work license in California.
Now that you've completed your hours and passed the CA Law and Ethics exam, you can submit your application to register for the LCSW Exam (click here)
Once your registration has been accepted, contact the Association for Social Work Boards (ASWB) or Pearson VUE to find a test center near you and register for your exam date.
And next… of course, start studying! With TDC's LCSW Exam Prep: ASWB Clinical Level Exam program, our exam prep coaches cover the core material and provide problem-solving ideas that will help you narrow it down to the correct answer. Our team will provide you with a proven studying formula, broken down step-by-step so you won't waste your time trying to figure out what topics to go after. We staff an experienced lineup of exam prep coaches that have recently passed the exams and are available to answer any questions you may have during the study process. All of our course materials are developed by social worker professionals who have passed the licensing exam with a score of 90% or better. We recommend a studying window of between 4-8 weeks with our exam prep programs.
CONGRATULATIONS! You've earned your California Social Work License and are now a registered LCSW! We wish you all success in your careers.
Best Regards,
The Therapist Development Center Team
California Social Work Licensure FAQ's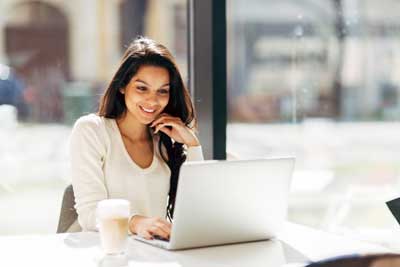 How are California's social work licensing requirements different from other states?
In addition to the typical education requirements (Bachelor's of social work, Master's of Social Work, 3200 hours of supervised experience) that an LCSW must meet before applying, California LCSW applicants must also pass the California Law and Ethics exam before they are able to earn a social work license.
What can you do with a California social work license?
With more employed social workers than any other state in the country, California has no shortage of social work jobs available for those who have passed the licensing exams. The number of social work jobs in California is also expected to increase through 2022. There are 4 major social work fields that you may be able to get a job in after earning a California social work license which include:
Family, child & school social workers
Substance abuse & mental health social workers
Healthcare social workers
All other social workers
How much can a social worker make?
California has some of the highest-paid social work jobs of any state in the country. According to data from the Bureau of Labor Statistics, school, child, and family social workers average around $51,500 in average annual salary, healthcare social workers average nearly $68,000/year in salary, substance abuse and mental health social workers average around $58,000/year, and all other types of social workers have an average salary of around $64,400/year in California.
Can I become an LCSW in California with an out-of-state license?
California does not currently have a formal reciprocity policy, but the process of transferring an out-of-state licensure has become easier since 2016. Out-of-state applicants can verify their licensure online by submitting this online form to the California Department of Consumer Affairs.
Can I work in a private practice with a subsequent registration number?
Many registrants apply for a Subsequent ASW registration number for employment purposes or to earn further supervised work experience. These additional registration numbers have a 6-year lifespan (with 5 renewals).
How often does the BBS registration have to be renewed in California?
Social work license renewal is required every two years by the California Board of Behavioral Sciences (BBS). To be eligible for license renewal, licensees must have completed 36 hours of Continuing Education (CEs) before applying for each renewal. The 36 hours of CEs must include: 6 hours in law & ethics, 3 hours in aging & long term care, 7 hours in the assessment & treatment of HIV/AIDS, 6 hours of supervision training, and one-time requirements of 6 hours in spousal or partner abuse and 6 hours of suicide risk assessment before your first license renewal.
For California social workers, Licensure Verification can be done on the state's Department of Consumer Affairs (DCA) website where users can perform a license lookup to see if it is currently active, expiring, or has been subject to disciplinary action.
Are there social work scholarships available in California?
Scholarships for social work degrees are available from most universities in the state of California. Most require a minimum GPA and must be applied for beforehand.