Earn Your Massachusetts Social Work License
Welcome to TDC's guide on how to get your Massachusetts social work license! Here we will outline the step-by-step approach to this process, but we also recommend checking with the Massachusetts Board of Registration of Social Workers. They are the governing body that oversees social work licensure in MA, and will have all the finer details to the questions you may have.
Also, before we start, one thing unique in MA is the LCSW title. LCSW (Licensed Certified Social Worker) refers to the Masters level social worker, while LICSW (Licensed Independent Clinical Social Worker) is the Clinical level. Just want to point out that difference, as in many states LCSW refers to the Clinical level and can be a source of confusion.
Okay, with that said, shall we get started?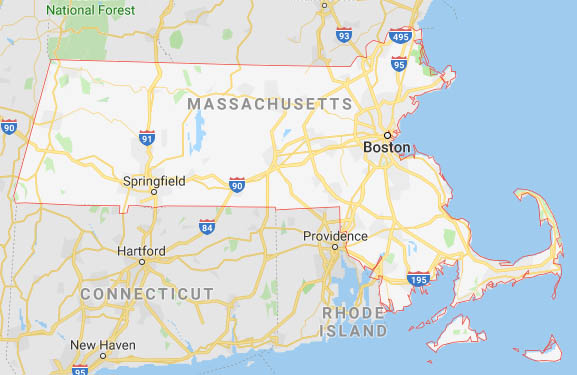 STEP 2 - Apply to the Board and Become a Massachusetts LCSW
Once you've received your MSW, the next step in obtaining your Massachusetts social work license is filling out the state social worker application. This can also be submitted online via the Board's website. Part of this application includes:

Official transcripts from your CSWE-accredited school sent in a sealed envelope.
Submission of three (3) references; two (2) professional and one (1) supervisory. At least one of the references must be by an LICSW or LCSW, one must be from the candidate's supervisor of his/her second-year field placement, and all must be relevant to the profession.
Passport Photograph
Application and the Criminal History Acknowledgement Form must be signed and notarized
Fee of $173 payable certified check, money order or credit card

Once your application has been processed and accepted, apply to take the ASWB Masters Level exam with the ASWB. You will need to pay a $25 application fee, and $230 for the exam registration. Then contact Pearson VUE to find a testing location near you and select your date.
STEP 3 - Study with TDC and Ace the Masters Exam!
Once you have your test date, hop on over to TDC's LMSW Exam Prep: ASWB Masters Level Exam program. This is an all-you-need online program, with audio lectures, printable PDFs, mock quizzes and exams. Our approach moves away from memorization, and focuses more on how to think about each question and what it is asking for. We recommend beginning your studies 2-12 weeks from your exam date, and if you follow the program as designed, we promise you will have success. Click on the link above and read some of the awesome things our users have to say!
STEP 4 - Get to Work! Earn Hours towards your MA LICSW License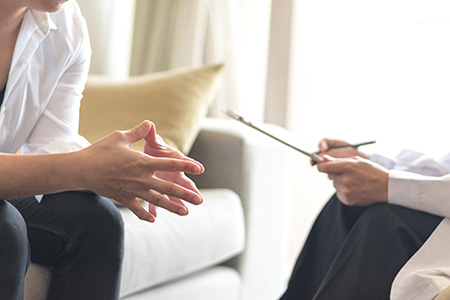 In the state of Massachusetts, you are required to complete a total of 3,500 hours over 2 years and no less, with supervision from an LICSW.

Of those 3,500 hours, a minimum of 100 hours must be individual face-to-face clinical supervision, at a rate of 1 hour per every 35 hours worked, and a maximum of 1 hour per week.

When your hours are complete, fill out the state social worker application with your documented experience filled out by your LICSW supervisor. The same components apply as stated above, including the $173 application fee.
STEP 5 - Apply for the ASWB Clinical Exam and Study Smart with TDC
Once your application has been accepted by the Board, contact ASWB to register for the exam and Pearson VUE to set your testing location and date.
If you used TDC to study for the Masters Level Exam, then it's a no brainer to use us for the Clinical. Our LCSW Exam Prep: ASWB Clinical Level Exam program is designed to give you exactly what you need to pass this exam. We also have a team of coaches ready to help strategize and ease any anxiety you may have. Now get studying with TDC!
Congratulations on earning your Massachusetts social work license!! You are now officially a Massachusetts Clinical Social Worker (LICSW)! Your hard work and perseverance has paid off, and you're off to a rewarding and inspiring career. Give yourself a pat on the back. You did it!
Massachusetts Social Work License FAQ
What are the different levels of social work licensure available in Massachusetts?
Licensed Independent Clinical Social Worker (LICSW)
Licensed Certified Social Worker (LCSW)
Licensed Social Worker (LSW)
Licensed Social Work Associate (LSWA)
Does Massachusetts have a reciprocity policy?
The Massachusetts Board of Registration of Social Workers does offer licensure by reciprocity for social workers with licenses that have equivalent licensure requirements as the one being applied for. In order to apply for licensure by reciprocity, you must be able to show your professional references, ASWB exam scores, transcripts of your degree(s), and verification of your current social work license.
How much do Massachusetts social workers make on average?
According to Salary.com, LSW's in Massachusetts have an average salary of around $73,000, and LCSW's make around $79,500. Social workers average around $65,333 per year according to Indeed.com with Jamaica Plain, Fall River, Boston, and Framingham being the highest paying cities in the state.