Earn Your Texas Social Work License
In the state of Texas, the Texas Behavioral Health Executive Council (TBHEC) regulates the licensing process for Texas LCSWs. In addition to following our advice and tips, we do recommend contacting the TBHEC's website here or call (512) 719-3521 to ensure you have all the correct information in securing your Texas Social Work License.
Now that you've completed Step 1, let's move on to see what's next…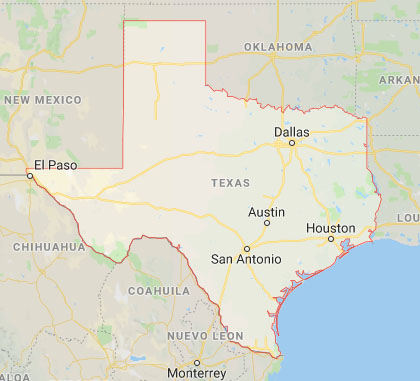 STEP 2 - Apply for the Masters Social Work Licensing Exam (LMSW) With the TBHEC
In order to take the ASWB exam in Texas, you must fill out the application here and submit it to the Texas Behavioral Health Executive Council (TBHEC).

Make sure you double-check that the form is completely filled out and you enclosed your check, as this is the number one cause for delays in test-taking and unnecessary frustration.

Students still in school can apply to the Texas social work board as early as the last semester of their MSW program.
STEP 3 - Prepare for the LMSW exam and pass with confidence!
Once your application has been accepted and you've picked an exam date, it's time to start studying! TDC offers a complete program to help you pass the LMSW exam on the first attempt with our LMSW Exam Prep: ASWB Masters Level Exam program.
STEP 4 - Accrue Hours Working as an LMSW in Texas
Did you pass the Texas LMSW exam? Congratulations! Now it's time to get to work and begin earning hours towards qualifying for your social work license in Texas (LCSW).

When you are about to begin your supervised hours, the first thing you need to do is fill out a Supervision Plan with the Texas social work board. You must submit this BEFORE you begin your hours.

Please note that if you have more than one practice site, you will need more than one plan.
Also, the Supervisor's evaluation (included on the plan) is what part of determines your eligibility. If a Supervisor has reservations about a candidate's competence, the Texas State Board of Social Work Examiners may give consideration to this factor.

Texas LMSW candidates must work under supervision for 24 - 48 months in order to be eligible for a higher credential.
During this period, the social work candidate must accrue 3000 hours of appropriate experience and must have 100 hours of supervision by a TSBSWE approved professional.
STEP 5 - Apply for the ASWB LCSW Exam and Study with Confidence.
Once you complete your hours and submit your application, now you are ready to take the exam for your Texas Social Work License. To schedule your exam, contact the ASWB.
Once you have your exam date, it's time to start studying. For the best approach to this process, check out TDC's LCSW Exam Prep: ASWB Clinical Level Exam program. We can have you ready for your exam in 4-8 weeks!
Texas Social Work License FAQ's
Does Texas have any reciprocity agreements for out-of-state LMSW or LCSW licenses?
Texas does not have a formal reciprocity agreement for out-of-state applicants with a licensure, but applicants who are already licensed in another state may be able to skip the exam for becoming licensed in Texas by submitting a licensure verification form to the Texas State Board of Social Work Examiners. The applicant must meet all TBHEC requirements for the type of social work being applied for.
Can someone with a criminal record become an LCSW in Texas?
Applicants with a criminal history can apply for social work licensure in Texas, but the board must be made aware of any past arrests, filing of criminal charges, investigations, deferred adjudication or convictions other than Class C traffic misdemeanors that an applicant has on their criminal record. The state of Texas does offer a Professional Licensing and Certification Unit Criminal History Evaluation so that applicants can see if their criminal history will affect their eligibility for licensure before applying.
What Types of Licensure & Recognitions does the TBHEC Currently Issue?
Texas has five different levels of licensure available to those who meet the ASWB requirements and pass the corresponding exams. These are the licensure issued by the TBHEC:
Licensed Baccalaureate Social Worker (LBSW)
Licensed Master Social Worker (LMSW)
Advanced Practitioner Recognition (LMSW-AP)
Licensed Clinical Social Worker (LCSW)
Independent Practice Recognition (IPR)
What are Independent Practice Recognition licenses in Texas?
An Independent Practice Recognition (IPR) license in Texas allows a qualified LBSW, LMSW, or LMSW-AP to provide independent, non-clinical social work services after the IPR application has been submitted and approved by the Texas Behavioral Health Executive Council. This license allows an independent practitioner in Texas to provide pro bono social work services in exchange for payment directly from clients or third-party reimbursement entities such as insurance companies. Social workers with IPR status must work under direct supervision if not working independently.
What is the Texas social work jurisprudence exam?
The Jurisprudence exam in Texas social work is a 126-question test that must be passed before the ASWB exam can be taken. It is considered by many applicants to be extremely easy and covers topics regarding Texas social work licensure requirements rather than practical application questions as seen on the clinical exam. The exam itself is worth 3 continuing education credits but cannot be counted toward the CE requirement for initial licensure.
How can I get in contact with the Texas Behavioral Health Executive Council?
Contact information for the Texas Behavioral Health Executive Council can be found below.
Texas Behavioral Health Executive Council 
333 Guadelupe Street, Tower 3
Austin, Texas 78756-3199
Office Hours: Monday - Friday, 8 am - 5 pm
Main: 512-776-7111
Toll-free: (800) 821-3205
CONGRATULATIONS! You've earned your Texas Social Work License and are a registered LCSW! We wish you the best of luck in your social work career.