Whether you are preparing to take the MFT Law and Ethics exam or the LCSW Law and Ethics exam, you are very likely to see questions on the topic of self-determination and patient autonomy. So why is patient autonomy important and what does the concept of self-determination mean? Well, it means that we do not tell our clients what to do and meet them exactly where they are at in the moment.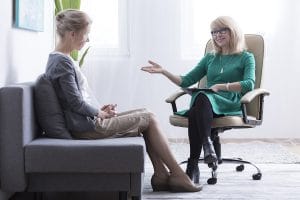 Examples of patient self-determination:
A client makes the decision of whether or not to stay in a relationship, even if the relationship is abusive in nature.

A client chooses to focus on a particular issue in therapy, even though there are other glaring problems present.
As therapists, our job is to remain non-judgmental and help the client foster a sense of independent decision-making regarding their lives.  
Practice Law and Ethics Exam Question:
Now, let us take a look at the type of question you might encounter during your law and ethics exam regarding  self-determination.
While meeting with a long-term client, a 28-year-old graduate school student, the therapist learns that the relationship the client is in is abusive. The client tells the therapist that her partner was very warm, communicative and kind at the beginning. With time, however, he became increasingly jealous, possessive, and began belittling  her. Eventually their fights became physical in nature. "I am so confused," states the client, "I know he is a very good person underneath. I know his behavior is unacceptable;he is just wounded and I know he means well. All my family and friends want me to leave him, but I care for him so much. I am so confused. What do you think I should do?" Taking into account a strong and trusting relationship, what action should the therapist initially consider?
A. Educate the client on the nature of partner relational violence and develop a comprehensive safety plan
B. Acknowledge the difficult nature of the situation and explore client's ambivalence
C. Educate the client on the nature of partner relational violence and gently note that her friends and family have her best interest at heart
D. Acknowledge the difficult nature of the situation and emphasize feelings of love and understanding the client has for her partner
Share your answer and rationale in the comments section below and check back tomorrow for a discussion of the answer and rationale for this week's Law and Ethics practice test question.
To learn more about self-determination and client autonomy (as well as all of the other topics you need to know for your MFT Law and Ethics exam or LCSW Law and Ethics exam), sign up for one of TDC's exam prep program to help you prepare for your exams today! Amanda Rowan has helped thousands of therapists and social workers pass their licensing exams. Are you our next success story?
Comments