Over the past couple months, our social work blog has focused on the DSM-5-TR changes. The ASWB will begin testing the DSM-5-TR in January of 2024. Because we want you to be fully prepared, we're taking each of the major updates and reviewing them one at a time in our monthly social work blogs through the end of this year. Be sure to check out our first two blogs covering these changes: 1 and 2. This month's update covers the newly reinstated diagnosis of unspecified mood disorder.
What is unspecified mood disorder?
Unspecified mood disorder is a diagnostic category for mood disorders that do not meet full criteria for any of the other mood disorders, and are not better described by an unspecified bipolar or unspecified depressive disorder diagnosis. A diagnosis of unspecified mood disorder can be used if someone doesn't meet full criteria for another diagnosis, but does experience clinically significant mood disorder symptoms that impact their functioning. Specifically, this diagnosis can be used when it is difficult to choose between an unspecified depressive or unspecified bipolar disorder.
According to the DSM-5-TR (p. 169, 210), "This category applies to presentations in which symptoms are characteristic of a mood disorder that causes clinically significant distress or impairment in social, occupational, or other important areas of functioning predominate but do not at the time of the evaluation meet the full criteria for any of the disorders in either the bipolar or the depressive disorders diagnostic classes in which it is difficult to choose between unspecified bipolar and related disorder and unspecified depressive disorder (e.g., acute agitation)."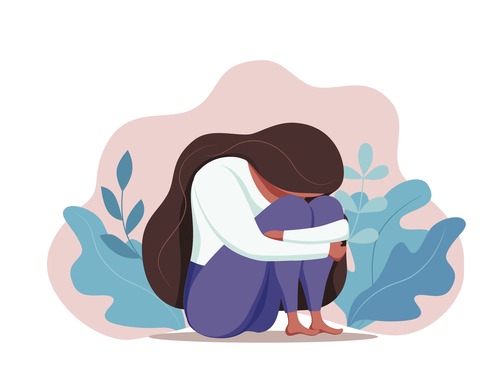 Why was it removed in the first place?
When the DSM-5 was released in 2013, the 'mood disorders' diagnostic category was removed and separated out into distinct 'bipolar disorders' and 'depressive disorders' categories. So the removal of unspecified mood disorder was, as the APA puts it, an 'unintentional byproduct' of the removal of the mood disorder category. The need for this diagnosis was seen and it has subsequently been reinstated in the DSM-5-TR. However, because of the lack of an overarching mood disorder category in the DSM-5-TR to categorize it under, unspecified mood disorder falls under both the depressive disorders and bipolar disorders chapters of the DSM-5-TR
Studying for your social work exams?
TDC has helped prepare THOUSANDS of social workers across the country to successfully pass their LMSW and LCSW exams with confidence. (Including through several versions of the DSM. In fact, I was testing during the transition from the DSM-IV-TR to the DSM 5!). Rest assured, we're here to help you through the transition. TDC is releasing the updated DSM-5-TR materials into all of our current social work customers accounts next month (if you're a current customer, this update will happen automatically for you).
And if you haven't already signed up for one of our programs, we encourage you to do so soon! One of my favorite things about TDC is its access to coaching. All of our exam prep programs come with access to a coach who you can reach out to with any questions that come up as you're going through the program.
Comments