DSM-5-TR
The DSM-5-TR was released in March of 2022, and beginning in January 2024, the ASWB exams will begin testing the TR version of the DSM-5. (Through 2023, they will continue testing the DSM-5). Thankfully, the changes are relatively minor and shouldn't cause any panic for test takers whether you're taking the exam this year or next. Later this year, TDC will update our LMSW and LCSW content to reflect these changes. Rest assured, whether you are taking the test this year or in 2024, we will give you everything you need to be well prepared to pass your exam with confidence.
The primary purpose of the TR (text revision) is to update the descriptive text for each diagnosis, based on the research that has been published since the DSM-5 was released in 2013. 
Each month between now and January 2024, our social work blogs will focus on the changes from the DSM-5 to the DSM-5-TR. Here are the main changes we will be discussing in upcoming blogs:
DSM-5-TR Changes
Only one new diagnosis was added to the DSM-5-TR: Prolonged Grief Disorder. Next month's blog will cover this new diagnosis.

Unspecified Mood Disorder was reinstated. Unspecified Mood Disorder is a diagnostic category for mood symptoms that do not meet full criteria for any of the other mood disorders and are not better described by Unspecified Bipolar Disorder or Unspecified Depressive Disorder. 

Codes for suicidal behavior and non-suicidal self-injury have been added and can be used separately from any particular diagnosis.

Stimulant-Induced Mild Neurocognitive Disorder was added to the types of substance-induced mild neurocognitive disorders. This was added to acknowledge the symptoms (executive function, memory, learning, etc) that can occur with stimulant use specifically.

The APA consulted with culture and equity professionals to acknowledge the role race and discrimination have historically had in mental health diagnosis and care, and the ways they continue to impact it to this day.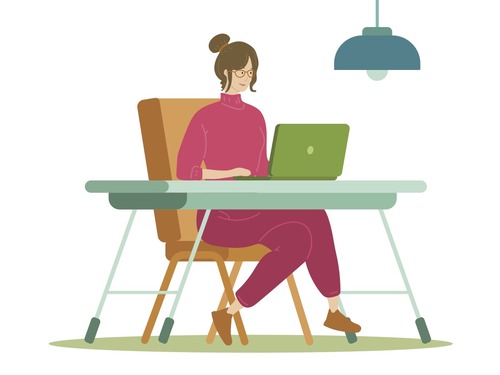 We've got you covered!
This may feel like a lot, but rest assured-we're going to break it down in a digestible way that will leave you ready to tackle any DSM questions you may see on your exam. And as always, every one of TDC's programs comes with access to a coach you can email anytime you have questions as you go through the program. So you're never alone if you're unsure of something and need additional support. We're here for you!
Comments