Last month we shared Yves Domond's successful journey using the Therapist Development Center to pass his master's level social work exam after failing the exam four previous times. This month we are excited to share our interview with Caroline Moreno who recently PASSED her marriage and family therapy exam (MFT) to become a Licensed Marriage and Family Therapist!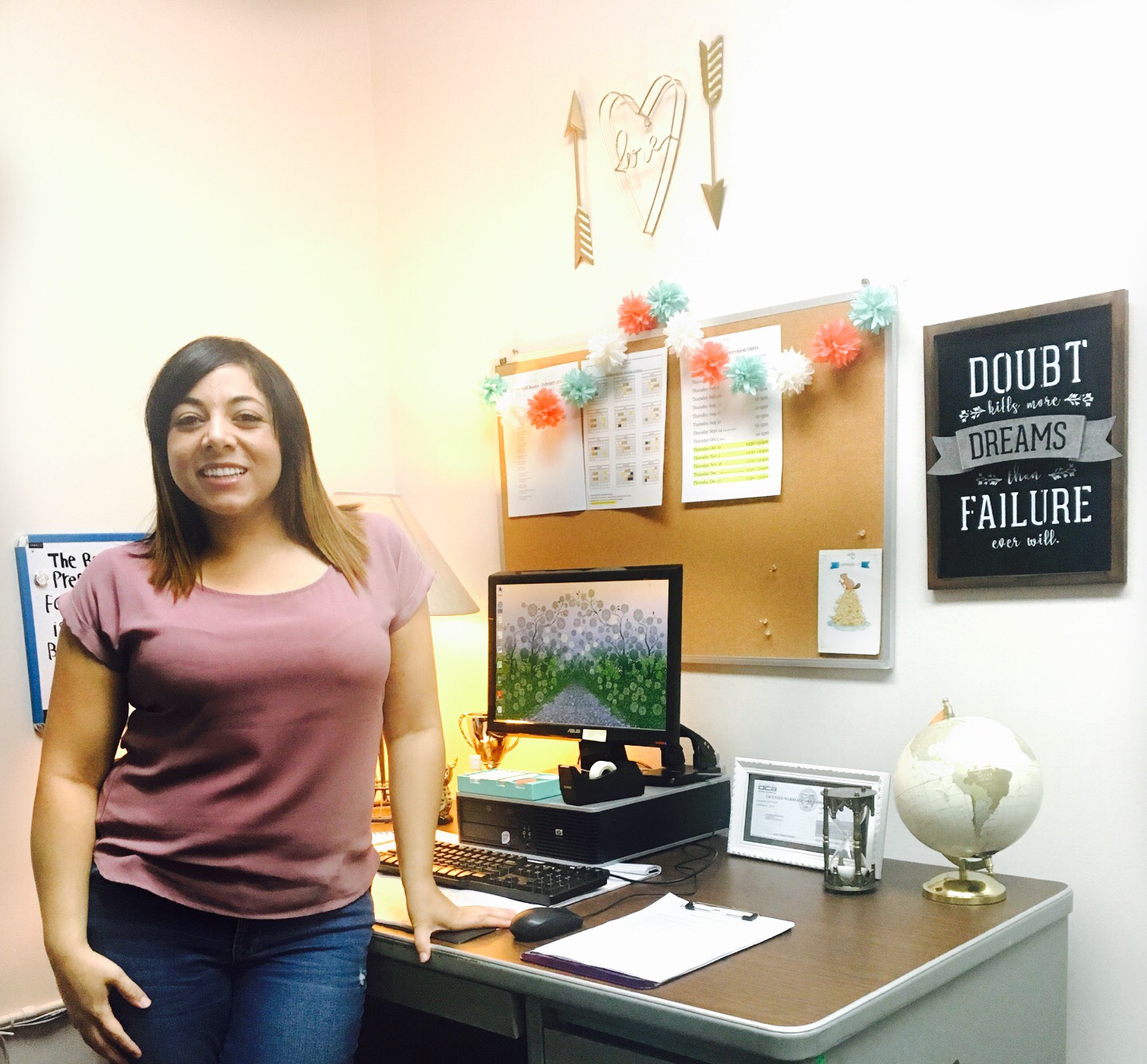 Caroline Moreno graduated in 2014 from California Baptist University. She's had a passion for helping people as far back as she can remember. Caroline shares that her journey to getting licensed "has been a very interesting one to say the least." She is glad that despite some bumps in the road she was able to follow through with this process and make her dream of becoming a LMFT come true!
TDC: How did you find the Therapist Development Center?
Caroline: I heard about Therapist Development Center back when I was in grad school. Then a couple years later, once I was ready to take my exams, my co-workers at the time were using the program and shared how helpful it was.
TDC: Had you taken the exam before?
Caroline: I had taken the test once before. The first time I took the exam I definitely let anxiety get the best of me. Not only was I anxious about taking the test, working full time did not make it any easier to study. It was difficult to incorporate studying into my personal life.
TDC: What did you like about the Therapist Development Center's approach?
Caroline: What I liked about Therapist Development Center's approach was how user friendly it was. Like I had mentioned before, when you work full time it can make it difficult to study. With TDC you can set up your own schedule and figure out how long you need to study. Another thing that I liked about the program was that they do not overwhelm you with a bunch of study material. The material is very specific and the lectures that go along with it make it easier to comprehend the concepts. The best part about TDC is even if you do not pass the exam the first time, they will restart your program at no charge. They truly work with you to ensure that you will pass.
TDC: Did you use any other prep materials?
Caroline: I personally did not use any other prep materials, but I had friends that did. When looking at their material even I became overwhelmed for them. They were sent packets of papers and books with no direction. Most of them complained that they had no idea where to start because they were sent so much material.
TDC: How long did you study with TDC materials and what did your studying look like?
Caroline: It took me about 4 to 5 month to study because I decided to go at my own pace. After contacting TDC and telling them that I would be retaking my clinical exam they recommended that I go over the whole program. I am going to be honest, I did not want to go through all the material, but I am glad that I did. I studied about 3-4 days out of the week. I utilized my city library to study because I found that there were fewer distractions. I really focused on areas that I felt were my weak points. I listened to the lectures more than once until I felt comfortable with the concept. Even though I was focused on studying, I made sure to incorporate self-care into my routine. For me that was hanging out with friends and family, going to concerts, and doing whatever I found fun. This helped because when I felt myself burning out, doing something fun was a refresher and made it easier to go back to studying.
TDC: Did you utilize coaching at all? If so, tell us about that experience and how it impacted your studying.
Caroline: I had a great experience with the coaches at TDC. Whenever I had a question, a coach would contact me in a timely manner and give me a detailed answer. The coaches are encouraging and I truly felt like they were genuinely there to help me pass.
TDC: How did you feel while taking the exam after using TDC materials?
Caroline: Before entering into the testing center, I parked my car and took a couple of minutes to myself. I listened to one of my favorite songs that motivated me (Eminem-Lose Yourself), said a quick prayer, and told myself "You got this." This helped me get my anxiety out. Once I was inside taking the test I felt confident, because I knew that I knew the material. There were times where I started to second guess myself, but I remembered what TDC said about feeling like you will be failing the test, and being comfortable about being uncertain. This helped because you normalize the feeling before taking the test. The exam is truly a marathon. By the time I reached question 100 my brain was tired, but once I got up and took my break I was refreshed and ready to pass the test!
TDC: What do you think made the difference to help you pass this time?
Caroline: My mindset definitely was the difference between me passing and the previous time I took it. The first time I took the exam I had a lot going on personally. I had just been laid off, my Mom had a major surgery, and I just felt pressured to take the test. I went in telling myself "I am not going to pass" because I did not feel ready. The second time around I made sure that I was mentally and emotionally ready to take the test. I had a job that was supportive of me studying and my friends and family were understanding of the process. I made sure that I was going to take the exam on my own time and kept a positive attitude.
TDC: What were the best and hardest parts of the licensing journey?
Caroline: The best part of the licensing journey is the experience. You learn so much being an intern and working with different environments and people. When you finally get licensed it is like a weight is lifted. It is also a surreal feeling because you start to think back to all of the sacrifices you have made to get to that point and realize that everything was worth it. Even though sometimes being an intern can be a stressful journey, I know that every little step made me a stronger therapist. I am just grateful that I also had some fantastic people that helped me on the way.
TDC: How is your life and career different now that you've passed?
Caroline: Now that I am licensed I feel like the sky is the limit! Being licensed allows me to be a little more independent, which is always exciting. Since I am newly licensed I cannot wait to see what the future has in store for me!
TDC: Do you have any advice for people studying for this exam?
Caroline: My advice for people studying for this test is RELAX! There are going to be times when you feel overwhelmed, but do not forget to live your life. Do not let this exam take over. If you set up a realistic schedule of when you can study and follow through with it you will be fine. Surround yourself with positive people and think positively going in. You can do whatever you set your mind to. Good Luck!
TDC: Anything else you'd like to add?
Caroline: Everyone's experience is different when studying/taking the exam. Find a routine that works for you and never compare yourself to someone else. You will PASS the test if you study at your own pace and in your own way. TDC is there to help you do so!
We at TDC are so excited for Caroline! Whether you're studying for the first or the tenth time, we encourage you to sign up for TDC today and join the thousands of social workers and marriage and family therapists who have successfully passed their licensing exams using TDC. To read more about social workers who have successfully used TDC to pass their licensing exams, click here. To read more about marriage and family therapists who have successfully used TDC to pass their licensing exams, click here.
SaveSave
Comments