Whether therapists operate in group collectives, a hospital setting, or private practice, each of us are connected within a broader mental health community that's upheld by supporting and regulating each other. If a colleague significantly transgresses the laws or ethics of the field, there are specific steps of action the BBS expects clinicians to take to help resolve the violation. On the law and ethics exam, you'll most likely see issues with colleagues show up in one or two ways. You may be tested on questions regarding colleagues who engage in sexual relations with their clients, or you may come across a scenario where a colleague is wrestling with a serious personal issue, like active substance abuse, that's crossed the professional line. When these situations arise, it's important to know when to maintain confidentiality, when to consult or confront a colleague, and when to escalate the issue to a supervisor or an ethics committee.
Are you prepared to answer legal and ethical questions related to issues with colleagues? Find out with a FREE practice test question below!
Issues with Colleagues Practice Question:
A therapist has knowledge that a colleague in their group practice recently relapsed with alcohol. The therapist has smelled liquor on the colleague in supervision and caught them sneaking a drink in between therapy sessions with clients. The therapist's FIRST action should be:
A. Confront the colleague and address the issue.
B. File a complaint with the BBS.
C. Consult with a substance abuse expert.
D. Inform the rest of the colleagues in group practice.
(Scroll for answer and rationale)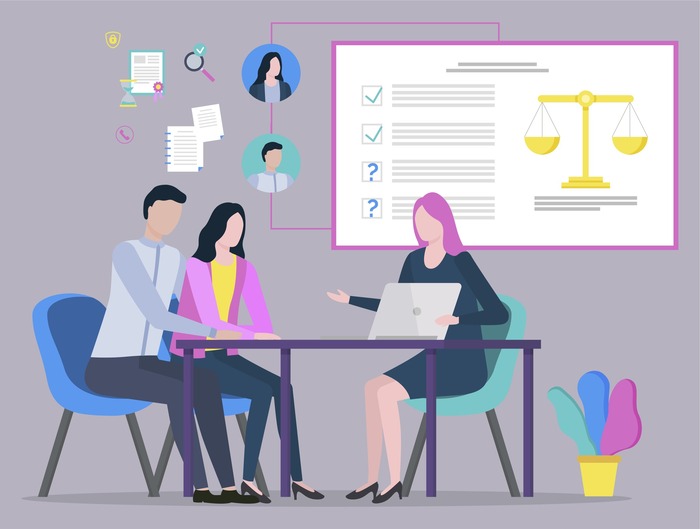 The correct answer is A: Confront the colleague and address the issue. The BBS is clear that the first course of action in circumstances like this is to speak with the colleague directly and give them a chance to remedy the issue. If the colleague is not able to do so and the behavior continues, then filing a complaint with the BBS (answer B) would be appropriate. Consulting a substance abuse expert (answer C) may be an option in the future, but it's jumping a little too far ahead and it's more suitable for a client struggling with substance abuse than a colleague. Similarly, informing the other colleagues in the group practice may be important at some point, but sequentially, we need to talk with the colleague first and that's what the BBS is looking for on the law and ethics exam.
How Did You Do?
Did you ace this question? If not, what part did you struggle with? Let us know in the comment section below. We'd love to hear from you! If you're ready to answer more practice questions just like this, TDC offers practical and accessible study programs for CA MFT and LCSW Law & Ethics, MFT CA Clinical, and AMFTRB exams that provide everything you need to successfully PASS your exams with confidence. PLUS, each program includes access to your very own test coach so you have one-on-one help and you're never alone.
If you need to complete the 3-hour law and ethics CE course before the next license registration period, we offer 2 BBS-approved courses that fulfill this requirement. Both courses are 6 hours. You can choose between either. Here is a discount code that will allow you to save on the course: L&E2023
You can access the courses HERE or HERE.
Already licensed? Our continuing education library includes everything you need from courses on treating suicidality to clinical supervision.
Comments