The way psychotherapy concludes with a client can be a vital aspect of healing. This final stage of counseling, clinically referred to as "termination," typically indicates when a client will transition to another clinician, take a prolonged break, or no longer receive therapy. An ideal termination phase is often viewed as a time to consolidate client goals and achievements, highlight strengths, anticipate future obstacles, and review coping mechanisms to maintain growth. When done well, a termination centers the client's wellbeing, preserves therapeutic integrity, and can even provide a corrective emotional experience around endings and goodbyes. Conversely, difficult or mismanaged terminations can increase client symptoms, create disillusionment in the client regarding therapy, or fall under the realm of abandonment.
Whether the parting process unfolds through collaborative closure over multiple sessions or by sudden, unforeseen circumstances, therapists have several ethical aspects to consider for smooth, meaningful transitions. These ethical details of when, how, and why termination occurs will be tested in both the law and ethics and clinical exams.
So, let's take a closer look at how termination may show up on test day before we wrap up with a FREE practice question.
You could be tested on:
Ethical versus unethical reasons to terminate

When to consult versus when to refer out

Protocols for unilateral versus mutual terminations

How to proceed when a client is reluctant to end therapy

Creating a professional will

Abandonment
Let's test your knowledge with this month's practice question. 
Termination Practice Question: 
Ethically, when should a therapist provide referrals during termination?
A. When the therapist prematurely initiates termination
B. When the client prematurely initiates termination through "no shows"
C. When a client has met their goals but wants to continue treatment
D. Therapists must always provide referrals during terminations
(Scroll for answer and rationale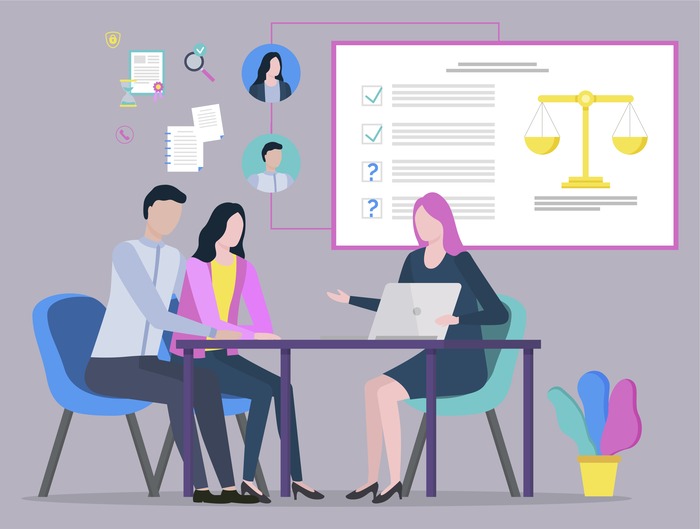 The correct answer is A. When a therapist prematurely initiates termination with a client, they have an ethical responsibility to provide appropriate referrals to the client to avoid possible abandonment. If a client prematurely initiates termination by not showing up to sessions and not answering follow-up communication, therapists are not ethically obligated to provide referrals, so that eliminates B. However, if a client brought up termination because they could no longer afford services, even at a sliding scale rate, it would be considered ethical for a therapist to provide referrals for more affordable options. Answer C is a scenario you'll likely see on the exam. It's not uncommon for clients who are clinically ready to end therapy to have reservations about the transition and want to continue, even when their goals have been met. When this happens, therapists often normalize the client's feelings, decrease the frequency of sessions, and still proceed with the termination process. In this case, therapists do not need to provide referrals, so C is out. As you may have already guessed from the previous explanations, answer D is incorrect. Referrals are not a staple of every termination.  
MFT & LCSW Exam Preparation:
How did you do on this month's FREE law and ethics exam prep question? If you're ready for more questions on termination issues, TDC offers thorough, in-depth programs for MFT CA Law & Ethics, MFT CA Clinical, LCSW CA Law & Ethics, and AMFTRB exams that provide everything you need to successfully PASS your exams with confidence. Plus, you'll have access to licensed law and ethics coaches that you can email anytime with study questions!
If you need to complete the 3-hour law and ethics CE course before the next license registration period, we offer 2 BBS-approved courses that fulfill this requirement. Both courses are 6 hours. You can choose between either. Here is a discount code that will allow you to save on the course: L&E2023
You can access the courses HERE or HERE.
Already licensed? Check out our continuing education library that includes a range of courses from Gestalt Therapy to Clinical Supervision.
Comments