Beginning in January 2024, the ASWB will begin testing the current version of the DSM: the DSM-5-TR released in 2022. The past several months we've been covering these changes, and will continue doing so through the end of 2023. This month we look at the new T and Z codes for suicidal behavior and the Z codes for non-suicidal self-injury.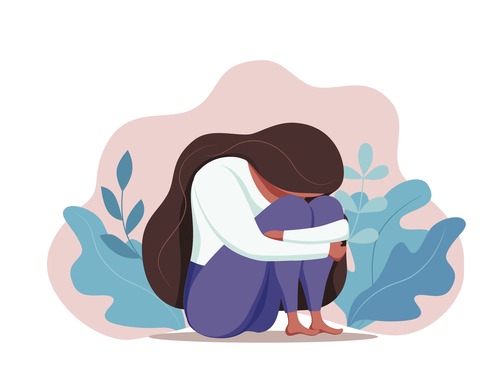 New diagnoses?
Nope! First, I want to point out that these are not diagnoses. Rather, they are part of the codes section of the DSM describing conditions that may be a focus of our clinical attention with clients (but are not themselves diagnoses). These specific codes were added to the DSM-5-TR to help properly classify clients' behaviors related to suicide and non-suicidal self-injuries, to help communicate amongst professionals, and ultimately to help keep clients safe through proper diagnosis and documentation.
Second, know that you do not need to know the specific numbers for the T and Z codes. Thankfully, this is not something we've seen the ASWB test on. 
What you need to know for the exam for suicidal behavior T and Z codes
If during your first meeting with a client you learn that they have suicidal behavior, they are assigned a T code for that. If suicidal behavior is learned about once you've already been meeting, they get a different T code. And if they have a history of suicidal behavior, there is a specific Z code for that as well.
What you need to know for the exam for non-suicidal self-injury Z codes
The DSM-5-TR has two Z codes that can be used for non-suicidal self-injury. One Z code is for non-suicidal self injury that is happening currently and the other Z code is for clients with a history of non-suicidal self-injury.
Getting ready to pass your LMSW or LCSW exam?
We know preparing for the exams can be stressful-especially when any changes come about. As someone who tested during the transition from the DSM-IV-TR to the DSM-5, I understand the additional burden of a DSM transition while studying. I have some good news for you, though! First, these changes to the DSM-5 are pretty minor. Second, TDC has done a great job of condensing down what you need to know for your exams (they helped me pass BOTH of my social work exams with confidence). Lastly, whether you bought our program yesterday or a year ago, all of our customers' programs are automatically updated anytime we make changes. We've helped THOUSANDS of social workers across the US and Canada pass their exams. Are you next?
Comments