Earn Your Wisconsin Social Work License
Eager to earn your Wisconsin social work license? Here we will break down each step and outline a clear pathway for you to achieve this goal. We highly advise connecting with the Wisconsin Marriage and Family Therapy, Professional Counseling, and Social Work Board as they oversee social work licensing for the state, and it's always smart to speak directly to the source.
It's also important to know that there are several different Wisconsin social work licenses. There is the Certified Social Worker (CSW), the Advanced Practice Social Worker (CAPSW), and the Licensed Clinical Social Worker (CLCSW) in Wisconsin social work. And if you are interested in going into private practice, there is also the Independent Social Worker (CISW). Here though we will only be focusing on the pathway towards clinical licensure (CLCSW).
Shall we get started?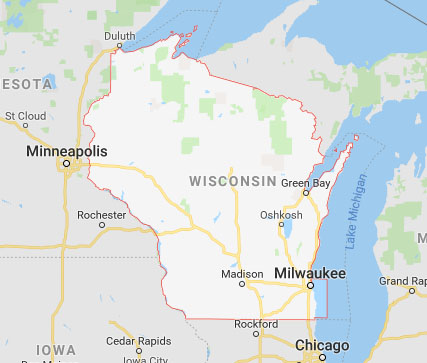 STEP 2 - Earn your Educational and Supervised Work Experience
During your Wisconsin Master's in social work program (STEP 1), make sure it included supervised field training with 1,500 hours of supervised clinical work experience including 500 hours of face-to-face client contact.
Then once you have your MSW, you will need to complete 3,000 hours of clinical social work experience within a two (2) year period, supervised by a board-approved CLCSW.

For the Wisconsin Social Work License 1,000 of these hours must be face-to-face clinical work with patients/clients, including DSM diagnosis and treatment
Approved clinical settings for gaining this experience can be outpatient mental health clinics and inpatient treatment facilities

Once you complete your hours, don't forget to fill out the Wisconsin social work board's state application.
STEP 3 - Register and Study for the ASWB Clinical Level Exam with TDC!
Once the experience hours requirement has been met for applying for the Wisconsin social work license, the next step is to reach out to the ASWB and register for the Clinical Level exam. When your application has been accepted, then connect with Pearson VUE to schedule your exam date and location.
Finally, sign up with TDC's LCSW Exam Prep: ASWB Clinical Level Exam to give you the best chance at passing the exam on the first attempt. We use a blend of audio lectures, PDFs, and mock quizzes/exams that focuses on how to think about each question, versus trying to memorize a lot of information. We organize everything in a step-by-step manner, that gives you exactly what you need to pass and no more. We even have coaches on staff to help answer any questions and devise a strategy. Click on the link above, and read what others have to say about TDC.
Congratulations! You've earned your Wisconsin social work license and are a CLCSW! Your hard work has paid off. We wish you the best of luck on a long and impactful career.