Earn Your West Virginia Social Work License
Looking to become a West Virginia clinical social worker? You can always check out the West Virginia Board of Social Work's website to read about the process, but here we will break down the steps in an easy to understand way. In West Virginia, there are different levels of social workers (Levels A, B, C, D), with D being the highest: Licensed Independent Clinical Social Worker or LICSW. This is the licensing process we will be outlining below.
Also know while you are completing your MSW program, you must have taken and passed psychopathology or an abnormal psychology graduate level course, in addition to completing grad-level fieldwork (clinical) or post-MSW clinical training that is Board approved.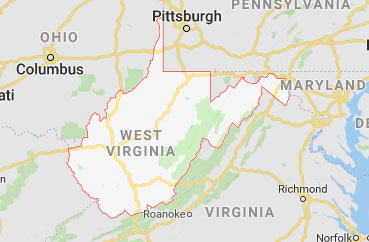 STEP 2 - Gain the Required Experience
Once your education requirements are complete, you will need to complete a minimum of two (2) years of full-time work or 3,000 hours of part-time post-grad clinical social work experience while under the supervision of a qualified Clinical-level social worker.

At least 100 of these hours must be supervised by a licensed clinical social worker; 60 of which must be face-to-face
STEP 3 - Register for the ASWB Clinical Level Exam and Pass with Confidence!
Finished your required work experience? Excellent! Now it's time to pass the licensing exam. For this you will need to contact the ASWB and pay a $260 registration fee. Once you receive eligibility from the ASWB, you can then find an exam center near you and register for an exam date with Pearson VUE.
Then take a look at TDC's LCSW Exam Prep: ASWB Clinical Level program. We offer you the best chance at passing this exam on the first try using a blend of audio lectures, print-outs, and mock exams. In addition, we have coaches on hand to help answer questions and come up with the right strategy for you. Our success rate is 95%, so check us out!
STEP 4 - Complete the Application
Once you've passed the exam, you'll need to fill out the state application request form. As part of this form, submit your passing ASWB Clinical Exam scores, verification of your MSW, and a $100 application fee.
And that's it! If you finished all these steps then you are a proud LICSW! Congratulations!! The state of West Virginia now has a wonderful social worker in their ranks to help those in need. You should be proud!

Do you still have questions about obtaining your West Virginia social work license? Contact us and one of our coaches will help out.
Warmly,
The Therapist Development Center Team