Earn Your Nevada Social Work License
Thinking about becoming a clinical social worker in Nevada? You're in the right place to learn how. Here we will break down each step it takes to receive your social work license in Nevada, from application process, work experience, and especially preparing for the Nevada licensing exam. You'll also need to contact the Nevada Board of Social Work Examiners. They regulate this process, so connecting with members of the Nevada social work board is always a good idea to ensure you're on the right path. But here we'll give a clear overview with easy to follow steps.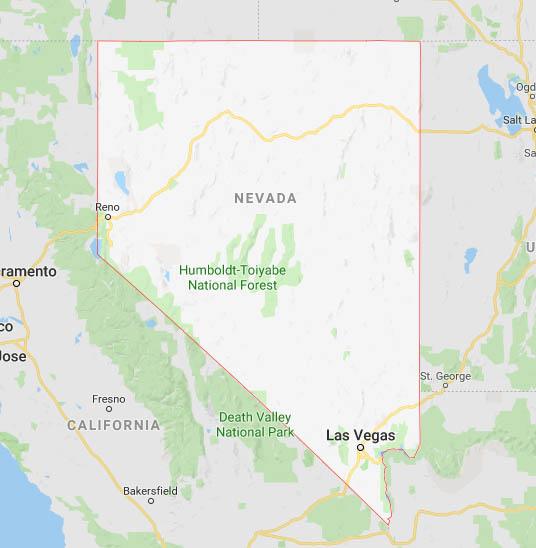 STEP 2 - Pass the ASWB Masters Exam with TDC!
After graduating with your MSW, you will need to earn your LSW license from the Nevada social work board, and the first step is passing the ASWB Masters Exam.
First, contact the ASWB to register for the exam and pay the $230 application fee. Then you will need to go to Pearson VUE to find an exam center near you and select your date.
Then come on over to TDC, and sign up for our LMSW Exam Prep: ASWB Masters Level prep program. We'll give you exactly what you need to pass this exam on your first attempt! Click on the previous link, and read how much TDC has helped others conquer this test.
STEP 3 - Apply for your Nevada LSW License
Once you've passed the ASWB Masters Exam, the next step is applying for and obtaining your LSW license.
Start by filling out the state application. This includes:

$40 Application fee
$100 Initial license fee
Employment history
Background check information
Copy of Birth Certificate or Passport proving U.S. citizenship
Copy of official government ID (i.e. driver's license)
Completion of fingerprint packet including a $40.20 fee
Official school transcripts.
Once the application has been completed, submit it to the Nevada social work board for approval and await your LSW license.
STEP 4 - Accumulate Supervised Work Experience
Now it's time to get in the field and accumulate the required number of hours towards your clinical license. In Nevada, you will need at least 3,000 hours of post-graduate work.

2,000 of those hours must be face-to-face with patients using psychotherapy as treatment
The remaining 1,000 hours of supporting clinical work may include documentation of and case management of these face-to-face hours
This experience must be completed in no less than two (2) years and no more than three (3)
Once a week for one (1) hour, each candidate must meet with their supervisor

When your experience is complete, the supervisor must submit a letter to the Nevada Board of Social Work Examiners describing the nature of the work and documentation of the hours.
STEP 5 - Submit Your Nevada LCSW Application and Start Studying!
Next, it's time to complete the state application. This will include:

Copy of a driver's license
Background check and fingerprint submission
$40 application fee, and an additional $100 for the initial license. If you wish to practice before taking the exam, there is an additional $70 provisional license fee.

Once the application has been processed and approved, you will need to contact the ASWB to register for the Clinical Level Exam which includes a $260 registration fee. Then go to Pearson VUE's website to find a test center and the date you wish to take the exam.
And then sign up with TDC's LCSW Exam Prep: ASWB Clinical Level program to give you the best edge at passing the exam. We've organized all the material you need to pass and nothing more. Our focus all about how to think about the exam and what each question is asking, versus memorizing a lot of unnecessary information. And not only will you pass with TDC, but you'll gain the professional development to become a better clinician. Click on the above link to hear what others have said about us.
Did you pass the exam? Congratulations! You've earned your Nevada social work license and are now a LCSW. We wish you the best of luck on an illustrious career.