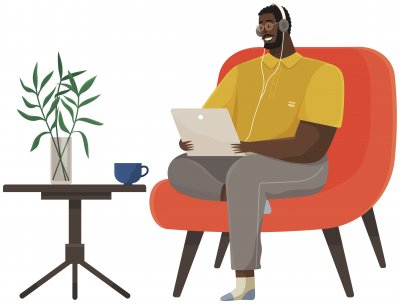 AMFTRB National MFT Exam Prep
Price: $350.00
Key Features
Instant access to your course material.

An organized, step-by-step study plan for the AMFTRB National MFT exam.

Nineteen on-line audio workshops with downloadable HANDOUTS.

A complete review of essential content areas.

An Effective MFT exam study tool — Top 50 Topics Tested, Law & Ethics Quiz, Theory Review, DSM 5 Review.

Multiple clinical examples that help you learn instead of memorizing.

Clear test-taking strategies you will use on exam day.

750+ ON-LINE practice questions with audio rationales.

Test anxiety management.

MFT Exam Prep Coaches available for ongoing questions and support.
This AMFTRB exam prep is designed to maximize learning and minimize stress. The program takes approximately 55 hours to complete once and can be repeated as needed. Access is set for 6 months, but extensions are FREE. We are with you until you pass!
Our AMFTRB National MFT Exam Prep Program is for ALL states EXCEPT CALIFORNIA. Please see California Law and Ethics Prep or California MFT Clinical Prep for California.
Frequently Asked Questions
The AMFTRB National MFT Exam is a computer-based standardized exam. The exam includes 180 multiple-choice questions. Test takers are given 4 hours to complete the exam questions. Special accommodations can be requested by individuals who meet the criteria based on the Americans with Disabilities Act. In addition, certain states provide special arrangements for English Language Learners (see below for additional information).

The passing score for the National MFT Exam is established by a panel of expert judges and will change with each exam testing period. The passing score will shift up or down depending on the determined level of difficulty of each exam question; the easier the questions, the higher the passing score, and the more difficult the questions, the lower the passing score. The majority of states will use the passing score that is set by the AMFTRB; however, some jurisdictions set their own passing score. Test takers do not receive their results immediately; scores are sent to appropriate state licensing board and mailed to you within 20 business days of your exam date.

Eligibility to sit for the exam will differ for each state that accepts the AMFTRB National MFT Exam for licensure. You will need to contact your state licensing board for the application and to determine eligibility requirements. Once you are approved by your state licensing board to sit for the AMFTRB National MFT Exam, you will receive an approval letter that will include an approval code and a link to the PTC Online Application System. Once you receive approval, complete the PTC application and submit payment for the examination/testing fee. PTC will email you a Candidate ID and Scheduling Authorization within 6 weeks of your testing period.

The AMFTRB National MFT Exam is administered one week each month. The schedule for upcoming exam periods can be found here.

Accommodations are available for test takers with disabilities covered by the Americans with Disabilities Act. If you would like to request special accommodations, complete the online application (at least 8 weeks prior to exam date) and attach the appropriate documentation (i.e. doctor's letter).

The following states provide special accommodations for English Language Learners:

Alabama, Arkansas, Florida, Idaho, Indiana, Louisiana, Massachusetts, Minnesota, New Jersey, North Dakota, Ohio, Oklahoma, Oregon, Pennsylvania, Rhode Island, South Dakota, Tennessee, Texas, Virginia, Wisconsin, Wyoming

The following states do not provide special accommodations:

Georgia, Hawaii, Iowa, Missouri, North Carolina, New York, Utah, Washington

(see here for updates)

The answer to this question will vary based on the state you are moving to and requirements established by the state's MFT licensing board. The first step will be to apply to the state MFT licensing board. Once that state MFT board reviews your application and credentials, they will inform you of any deficits or if you are eligible to sit for the AMFTRB National MFT Exam. You must apply to sit for the National MFT Exam through the state's MFT licensing board in which you plan to practice. You cannot sit for the exam without taking this step. Here is an overview of requirements by state.

The California Board of Behavioral Sciences is actively pursuing increased reciprocity for MFTs. To date, several states will accept the California MFT Clinical Exam, which means MFTs moving to these states may not have to take the AMFTRB National MFT Exam. Check with the state's licensing board to determine if the California MFT Exam will fulfill the exam requirement.

The National MFT Exam has more questions than the California MFT Clinical Exam (200 versus 170). The content areas have some overlap, but the National MFT Exam covers more domains (aka knowledge areas). The domains that are tested on the National MFT Exam can be found here. The National MFT Exam has a larger share of recall-based questions, whereas the California Clinical MFT Exam is mostly comprised of reasoning-based questions. However, The National MFT exam does include exam questions that will test your critical thinking skills.

There is some overlap between the content that is tested on the National MFT exam and the California Clinical MFT exam. However, there are also significant differences in the content and types of questions that appear on each exam. Each program teaches the content and strategies designed to meet the unique needs of each exam. For this reason, it is not appropriate to use one program for both exams. If you are using TDC to prepare for both exams we would be happy to give you a discount code as a thank you for your loyalty.
Reviews
Shannon Hodgen
,
Bend, Oregon
I took the AMFTRB Exam as I'm in Oregon. As soon as I sat down at the test center to begin, I felt pretty confident because I "knew what to do", and followed the plan. I took breaks, ate fruit and drank juice and had time left at the end to review the questions I'd marked. I will say for the AMFTRB, it takes a LONG time to get your scores (even to know if you passed). It took over three weeks for my scores to be sent. I am super grateful and glad I paid the money for this test prep, and I love the super supportive way they encourage and make recommendations that use science to assist with your self-care, recall and "brain care". I also felt more comfortable and less stressed knowing that if I didn't pass, I could still have TDC for support with the retest. I worked my butt off and did the study course x2 because I had three months' time to study, and it paid off. I am super grateful and happy and now, very soon will be an LMFT in Oregon.
Alyssa Metzger
,
Vernon, Connecticut
TDC helped me understand what was expected to be on the exam and organized all the information in the best way possible. I greatly enjoyed that the study materials were for visual AND auditory learners. I always found the DSM - 5 to be overwhelming and they broke it down in a way that helped me for the test but also in my job. They also give great tips for taking this test that will absolutely help you pass. I passed on my first attempt! THANK YOU, TDC!!
Kiarra L Thorne
,
Aliquippa, Pennsylvania
This study system is absolutely phenomenal!!! I had been out of school for 4 years when I finally decided to take the national MFT exam. I was beyond rusty on everything from theory, to ethics, to how to even take standardized tests. The TDC system prepared me for all of it. It walked me through each domain step by step and gave me plenty of room to practice and test myself. I felt like God, Amanda and the TDC team were with me all the way into the room. And the best part? I scored 14 points higher than necessary and passed on the first try! It's well worth the money. I would recommend it to anyone!!!!!