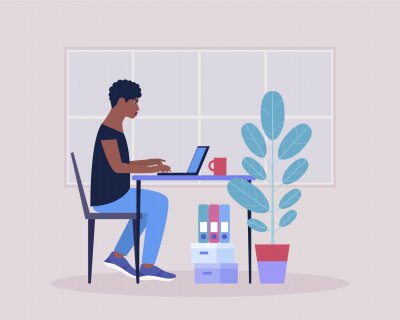 California MFT Law & Ethics Exam
Price: $295.00
Key Features
The California MFT Law and Ethics exam is comprised of 40% Law and 60% Ethics. Within the Law portion, 14% is dedicated to Confidentiality, Privilege and Consent, 16% to Limits of Confidentiality / Mandated Reporting, and 10% to Legal Standards for Professional Practice. Within Ethics, 18% is dedicated to Professional Competence and Preventing Harm, 27% to Therapeutic Relationships, and 15% to Business Practices and Policies.
Passing this Law and Ethics exam on the first attempt is very important, as the Board of Behavioral Sciences (BBS) will require you to wait 90 days after failing the exam before you can retest, and you will have to pay a $100 processing fee. That is time and money wasted; TDC can help give you the tools and skills you need to get that passing score on the first try.
The Therapist Development Center supports California's Marriage and Family Therapists in preparing for their CA MFT Law and Ethics exams, and is proud to say that 95% of our users PASS!
MFT Law and Ethics Exam Prep Study System
Includes INSTANT online access to:
Instant access to course material.
An organized, step-by-step study plan.
15 online audio workshops with downloadable handouts.
A complete review of essential MFT Law and Ethics Exam content areas.
Effective study tools.
Clinical examples that help you learn rather than memorize.
Clear test-taking strategies you will use on exam day.
5 Full-length MFT Law & Ethics Practice Exams.
Test anxiety management.
Coaches available for ongoing questions and support.
Our program not only addresses each of these content areas but mimics how the BBS weighs the content to ensure you're focusing on the right content for the right amount of time. TDC's California MFT L&E Exam Prep is designed to maximize learning and minimize stress. It can be completed in approximately 35 hours and can be repeated as needed. Access is set for 4 months, but extensions are FREE. We are with you until you pass! Please note: this program is for SINGLE users only. Want to SAVE $50 on your California exam prep materials? Buy the CA COMBO!
Scroll down to read real, amazing testimonials from our users about how TDC worked for them to PASS their MFT Law and Ethics exams.
MFT Law and Ethics Exam Prep FAQs
What is the structure of the California Law and Ethics exam?
The California Law and Ethics exam consists of 75 multiple-choice questions. 50 questions are scored, and 25 questions are considered experimental and will not count toward your final score. The experimental questions can appear anywhere on the exam; the BBS does not indicate which questions will count and which are experimental.
How much time do I have to complete the exam?
Test takers are granted 1 hour and 30 minutes to complete the exam. Accommodations for extra time can be requested through the BBS for test-takers with mental or physical health conditions that qualify under the Americans with Disabilities Act or for English as a Second Language (ESL) test-takers. Here are the forms for each accommodation: ESL accommodations form and disability accommodations form. Additional accommodations can be requested based on individual needs (i.e. separate room, reader, paper exam).
What is the current passing score for the CA MFT Law and Ethics exam?
In 2018, the BBS discontinued publishing the passing score for all of their licensing exams. However, during the first two years the exam was administered the scores were published. Between 2016 and 2018, the passing score was typically in the range of 33-36 out of the 50 scored questions (upper 60s% to lower 70s%). The 25 experimental questions do not count in the final score.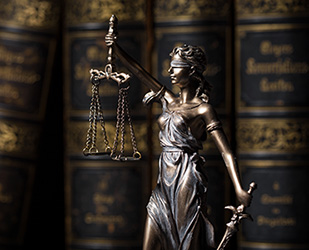 When will I be eligible to take the California Law and Ethics Exam?
Once you receive your associate registration number you are eligible to apply for the exam. The good news is this application for the California MFT Law and Ethics exam is the easiest application you will find on the BBS's website! All you need to do is complete the one-page application and submit it along with your check to the BBS. Here is the Law and Ethics Exam Application. You can expect the processing time for the application to take 4-6 weeks. If you are applying for accommodations, submit that application at least 90 days prior to your anticipated exam date.
How much time should I give myself to study with the Law and Ethics Exam prep program?
TDC's California MFT Law and Ethics exam prep program includes approximately 37 hours of content, including 5 full-length mock exams. We are strong advocates of maintaining a healthy balance of studying alongside all of the other responsibilities and joys in your life. If you are able to devote 8-10 hours each week to your studying, you can complete the California MFT Law and Ethics exam prep program in 5 weeks. Some people prefer to move through the program more quickly, while others feel they need more time. Our program is adaptable to meet your needs.
What happens once I pass the California Law and Ethics Exam?
You only need to pass the California Law & Ethics Exam one time. Once you pass the exam, you have fulfilled this requirement and will not be required to take it again. The next exam you will be required to take is your California MFT Clinical Exam.
Can I take one Law and Ethics exam if I am working toward my LPCC and LMFT?
The answer to this question is no. The BBS requires you to take the Law and Ethics exam specific to your license. If you are working toward dual licensure, you will need to complete the California MFT Law and Ethics exam and the California LPCC Law and Ethics Exam. Many people have successfully passed both of these exams using our California MFT Law and Ethics exam prep program. If you fall into this category, please reach out to a TDC coach for additional guidance.
Reviews
Ariel Mendoza
,
Moreno Valley, California
Loved this course, I studied for this using textbooks and similar test questions but the TDC study material helped me grasp just exactly why I was studying this material, its importance, and made me feel prepared to take the test by having a similar practice test taking format. When I took the test, I felt as if I had already been doing it for weeks which decreased my anxiety and increased my feelings of being prepared. Lastly, the tips to follow were phenomenal, I used most of them and they made all the difference in my experience. I will definitely be using TDC again.
Brittney An Velazquez
,
Santa Ana, California
I completed the program with an increased confidence that I was going to pass the LMFT Law and Ethics exam and I did. I loved the different types of ways the information was taught (i.e. timed exams, audios, link to code of ethics, quick studies, etc.). Overall great program and customer service. Thank you TDC team!
Monique Nicole Taylor
,
Bakersfield, California
It had been a few years since I graduated from my MFT program and taken the Law and Ethics class, so I was worried about preparing to take the exam. A friend of mine mentioned this program to me and it was definitely worth the investment. The structure of the program was very simple to follow and the practice tests and audio were so helpful in learning to know what the test is looking for in your answers. I am proud to say that after almost six years of time passing, I was able to pass my Law and Ethics exam on the first try! I am so excited and thrilled to share with others that going into the test, I felt so prepared!! Thank you so much for your help in helping me pass this test on the first time! Can't wait to study for the next exam!