Earn Your Washington Social Work License
In the wonderful state of Washington, the WA State Department of Health regulates, sets the requirements, and grants licensure for social workers. So, if you're pursuing a Washington state social work license you definitely want to check in with them to ensure you're on the right path. However, here we try to distill a lot of that information to provide you with a clear pathway towards earning your Licensed Independent Clinical Social Work (LICSW) license. Know that an LICSW is also the highest social work license in the state, and permits one to work independently and without supervision. Let's get started, shall we?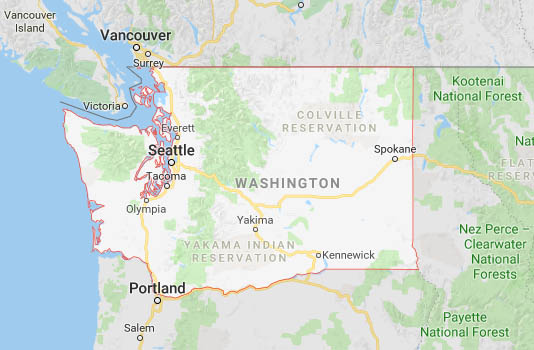 STEP 2 - Gain the Required Washington Social Work Experience
Once you've graduated from your MSW program, the next step is to accrue work hours towards your Washington state social work license. In WA each candidate must work 4,000 post-graduate hours in no less than three (3) years.

1,000 of these hours must be supervised by an LICSW and must be face-to-face with patients or clients
130 hours must be under direct supervision, 70 of which can be group supervision, and the remaining 60 must be one-on-one supervision

LICSW candidates must also take four (4) hours of HIV/AIDS training
STEP 3 - Complete LICSW Application and Register for the ASWB Exam
You completed your hours? Excellent! The next step is filling out the WA state licensing application and submit it to the Department of Health. Within this application you will need to:

Have an official transcript sent from your MSW college or university
Pay the $216 application and licensing fee
Verify supervision along with supervisor's qualifications via verification form (included in application)

When your application has then been submitted, it's time to take the ASWB Clinical exam. Contact the ASWB to register for the exam and pay the registration fee, and then Pearson VUE to sign up for your test date.
And that leaves us with one more step…
STEP 4 - Used TDC to Study with Confidence and Pass the Exam!
For many this test can be a challenge, but using TDC's LCSW Exam Prep: ASWB Clinical Level program you will gain the confidence, strategy and tools to pass on your first attempt. We've helped countless social workers obtain their license (95% pass rate!) and hone their professional skills to become better clinicians. Just read what others have to say about our program by clicking on the above link.
YOU PASSED!!! Congratulations! You've finally earned your Washington state social work license and are now ready to embark on fulfilling and impactful career. We wish you the best of luck.