Earn Your Virginia Social Work License
So, you're looking to get your Virginia social work license? We'll walk you through the process, but know the Virginia Board of Social Work is the governing body that oversees the process and issues the licenses. It's always a good idea to visit their website, or give them a call at (804) 367-4441 to ensure you're on the right path.
Also know that in the state of Virginia there are two levels of social workers: LSW and LCSW. LSWs only need their bachelor's degree, while LCSWs (the clinical level) must have a master's degree. Those with master's degrees can apply as an LSW, and their MSW would forgo the required need for work hours as part of the application process. Those with only a bachelor's degree will be required an additional 3000 work hours to apply. Here though we will be focusing on the LCSW process.
Okay, shall we get started?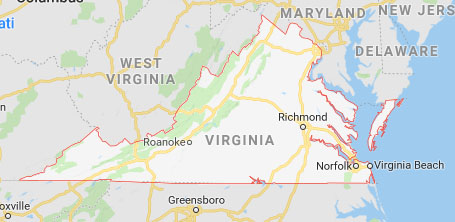 STEP 2 - Gain Board Approval for Supervision
The very first thing you'll need to do is create an online account with the Virginia Board of Social Work and submit an Application for Supervision. Do this BEFORE you begin your work hours. To get started click here.
As part of this process, you must include a proposed supervisor and location in the application.

Supervisors must have an active LCSW in Virginia with at least two years of post-licensure clinical social work experience. They must also have professional training in supervision, consisting of a three (3) credit-hour graduate course in supervision or at least 14 hours of continuing education offered by a provider approved under 18VAC140-20-105. This training must be completed within five years prior to the submission of the registration of supervision application to the Virginia Board of Social Work.
STEP 3 - Being Your Supervised Work Experience
Okay, got your account set up and application approved? Great! Now it's time to start accruing those hours to submit to the Virginina Social Board of Social Work. To earn your Virginia social work license, you must complete a minimum of 3,000 hours of post-MSW supervised clinical social work services.

You must also meet with your supervisor for 1-4 hours per week for a total of 100 hours of individual face-to-face supervision (Note that you may obtain group supervision, but only 50 of the 100 hours can be counted).
Also meet with clients face-to-face for minimum of 1,380 hours while providing clinical social work services.
And lastly you must complete your supervision in 2-4 consecutive years.

Once you believe that your supervision experience is complete, you will need to complete and submit the online LCSW by Examination application, application fee, Verification of Clinical Supervision form completed by your supervisor(s), and a current report from the U.S. Department of Health and Human Services National Practitioners Data Bank (NPDB).
STEP 4 - Register for the LCSW Exam and Study with TDC!
Once your hours have been approved by the Virginia Board of Social Work, contact the ASWB to register for exam eligibility, and then Pearson VUE to find a test center near you and set your exam date.
Now that you have your date, start studying! Here at TDC we offer a complete online study system, constructed in an organized manner to provide you with exactly what you need to pass. Our approach shifts away from memorization, and focuses more on how to think about the exam and how to be a better clinician. Click the link learn more about our LCSW Exam Prep: ASWB Clinical Level program.
Congratulations!! You've passed your exam and are now a Virginia LCSW!  We applaud you on a well-deserved accomplishment, and wish you the best in your career.