Earn Your Utah Social Work License
In Utah the population continues to rise, which means so are the opportunities in the mental health profession. Social work jobs in Utah are specifically increasing, so if you're a state resident and looking to get your Utah LCSW license, then you're in the right spot! Here we will break down the step-by-step process towards clinical licensure, but we also recommend contacting the Division of Professional and Occupational Licensing (DOPL) within the Utah Department of Commerce. The Utah DOPL regulates social work licensing for the state, so it's always a good idea to connect with them to ensure you're on the right path.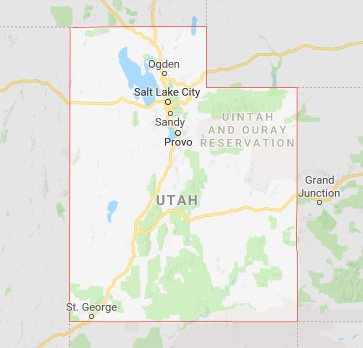 STEP 2 - Become a Certified Social Worker (CSW)
A Utah CSW is the equivalent to a LMSW in other states. Once you graduate from your masters or doctorate program, you can apply and test for your CSW. This license allows you to practice advanced generalist social work and gain work experience towards your LCSW.
To get this license, the first thing you will need to do is pass the ASWB Masters Level exam. Contact the ASWB, complete the application and pay the $230 application fee. Then connect with Pearson VUE to find a test center near you and select your date.
Then use TDC's LMSW Exam Prep: ASWB Masters Level to begin your studies. We have helped tens of thousands of clients pass this exam using a proven method designed around the neuroscience of learning. Just click on the link to learn more and hear what our clients have to say.
Once you pass your exam, next fill out the Utah DOPL CSW state application. This application includes:

Official MSW transcripts sent in a sealed envelope directly to the Utah DOPL
Payment of $120 non-refundable application fee
Your official ASWB Master exam score.

Once the application has been processed, congrats! You're a Utah CSW!
STEP 3 - Gain Required Work Experience Towards Your Utah LCSW
Now as a CSW, you can begin to accrue the 4,000 hours of clinical social work required of you, 1,000 of which must be mental health therapy training experience. Supervised experience should be:

Crisis intervention
Individual, group, and family therapy
Intermediate and long-term treatment

Supervision must be done by an LCSW who has been practicing for at least two (2) years.
STEP 4 - Pass the ASWB Clinical Exam with TDC and Apply for Your LCSW
Once your experience is complete, you are eligible to take the ASWB Clinical Level exam. Just like you did for the Masters, register for the exam through the ASWB, and select your test location and date with Pearson VUE.
Then use TDC's LCSW Exam Prep: ASWB Clinical Level study program to give you the best chance at success and the confidence you need to pass. If you used us for the Masters, then you know TDC is the way to go!
Once you pass, then fill out the Utah DOPL LCSW state application. This includes:

An official sealed transcript
Verification of postgraduate supervision experience
Official ASWB Clinical exam scores
CONGRATULATIONS! You are a Utah LCSW! On behalf of TDC, we wish you the best in an inspiring and impactful career helping others. You should be proud.