Earn Your South Dakota Social Work License
In South Dakota, the Clinical social worker license is called the Certified Social Worker in Private or Independent Practice, or CSW-PIP. If you are looking to obtain this license, contact the South Dakota Board of Social Work Examiners to ensure you're headed down the right path, however, here we will list each step in an easy to digest manner.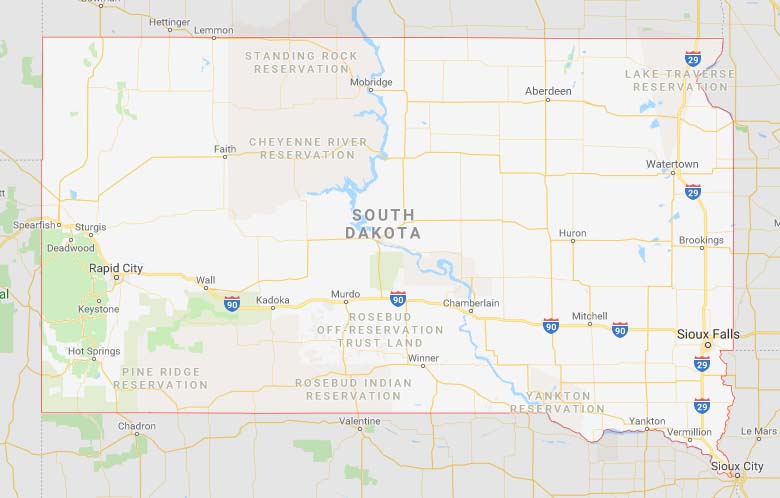 STEP 2 - Become a Certified Social Worker
As an MSW postgrad, you will need to receive your CSW license in order to gain professional work experience towards your clinical South Dakota social work license. First, fill out the state application which includes the submissions of official transcripts, three (3) professional references, and a $170 application fee. Submit this with a signed licensure cover letter to the Board offices for approval.
Next, you will need to take the ASWB Masters Exam, so register with the ASWB and pay the $230 registrations fee. Then go to Pearson VUE's website and select your exam date and the location you wish to test.
Studying for this exam can be overwhelming, so we recommend using our LMSW Exam Prep: ASWB Masters Level program, which is designed to give you only what you need to ace this exam on the first attempt.
STEP 3 - Gain South Dakota Social Work Experience
Once you've received your CSW license from the Board, it's time to find a supervised social work position where you can accrue hours towards clinical licensure. In South Dakota, you are required to work two-years of pre-approved supervised social work. Candidates must also submit evaluations from their supervisors every six (6) months to the Board
When your hours are complete, fill out a Completion or Termination of Supervision Form and an Evaluation Form of Supervision of CSW-PIP Candidate to the South Dakota Board of Social Work for approval.
STEP 4 - Apply for the CSW-PIP License and Study with TDC
When you are ready for your Clinical license, complete the state application, and submit the payment of $210, professional references, and transcripts.
Then just like the Master's Exam, you will need to contact the ASWB to register for the Clinical exam which costs $260. Pearson VUE will provide you with a test date and location.
Finally, study using TDC. Our LCSW Exam Prep: ASWB Clinical Level program is all you need to pass this exam. We use a proven method to give you the right skills needed to understand what each question is asking, and how to determine the right answer. Click on the link to learn more and hear what others have to say.
Congratulations! You are now a South Dakota CSW-PIP! All your hard work paid off. Take the time to celebrate this impressive achievement.