Earn Your South Carolina Social Work License
In order to obtain your South Carolina social work licensure, you will need to adhere to a strict set of regulations by the South Carolina Board of Social Work Examiners. We recommend going to their site or speaking with someone there, to ensure you're on the right path. But here we've broken down each step for you to get a concise overview of what needs to get done. It's a long process, but well worth it in the end if this is your pursuit. Okay, shall we get started?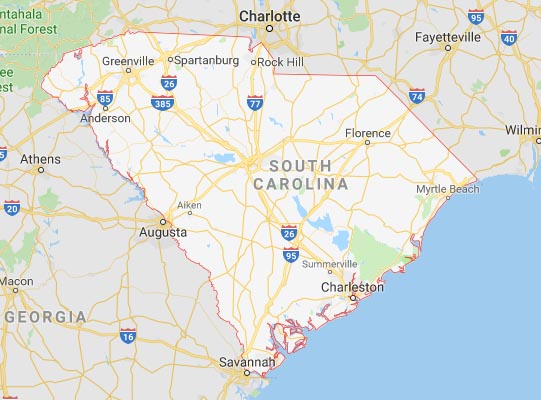 STEP 2 - Obtain Your Licensed Masters Social Worker (LMSW) License.
STEP 3 - Complete Your LISW-CP Application and then Accrue Social Work Hours
BEFORE you commence your supervised social work experience, you and your supervisor must complete a Supervision Contract. You will also need to complete the state application for Licensed Independent Social Worker - Clinical Practice. This application includes:

Official MSW school transcript, including the required coursework form
$45 application fee and a $45 supervision application fee ($90 total)
Proof of completion of 15 credit hours or 20 CEU hours in professional ethics

Then once both applications have been processed and approved, you can begin your social work experience. You will have two (2) to four (4) years to gain 3,000 supervised social work experience hours towards your LISW-CP from the date you received your LMSW. This experience must be conducted in a recognized and organized setting such as a social, medical, or government agency.

A minimum of 100 of these hours must be in-person meetings between you and your supervisor of direct/advanced supervision equitably distributed
50% of the supervision hours can be group supervision, as long as there are no more than six (6) supervisees
Supervisors must have a minimum of 4,500 hours of clinical/advanced practice earned over a period of no less than three (3) years from when they received their LISW-CP or LISW-AP license
Supervisors must also have received 45 contract hours or 45 CE hours in supervision
STEP 4 - Pass the ASWB Clinical Exam with TDC!
You're almost there! All that is left is the licensing exam, so contact ASWB and Pearson VUE just like you did with the Master's exam, and get registered. Know the registration fee this time around will be $260.
And then once again… study with TDC! If you used us for the Masters exam, then you know we give you the best chance at passing this exam on your first attempt, and the confidence to walk in on exam day feeling great. Check out TDC's LCSW Exam Prep: ASWB Clinical Level and read what others have said after using our program. Remember, we are with your until you pass!
CONGRATULATIONS!! You've earned your South Carolina social work license and are a proud LISW-CP!! Best of luck from all of us here at TDC on a long and illustrious career.