Earn Your Rhode Island Social Work License
Although small, the state of Rhode Island provides many opportunities for social workers, including casework, clinical practice and analysis. Here we will walk you through the licensing process, but we also recommend reaching out to the Rhode Island Board of Examiners in Social Work within the Department of Health. They regulate licensing for the state.
Before we start though, we should discuss the two social work licenses in the state and how they differ from other states. The first is the Licensed Clinical Social Worker (LCSW) license, which MSWs receive so they can work without any post-grad experience and accrue hours. This would be the equivalent to the LMSW license in some other states. It is the Licensed Independent Clinical Social Work (LICSW) that authorizes social workers to provide clinical psychotherapy services after they've accrued their required work experience. This can commonly be referred to an LCSW license in other states.
Got it? Okay, then let's get started...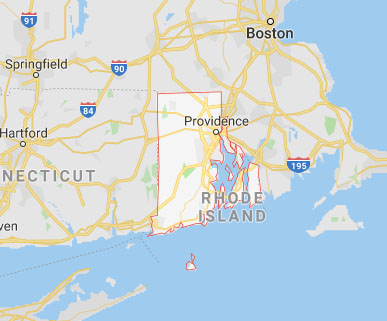 STEP 2 - Apply for your Rhode Island LCSW License
The first step in this process is filling out the state licensing application. As part of this application you will need to include:

A non-refundable $70 fee
Proof of U.S. citizenship
Official school transcripts sent directly from your college/university to the Board's offices
Two (2) professional references

Once your application has been accepted, you can then contact the Association of Social Work Boards (ASWB) to register for the exam and pay a $230 registration fee. Then hop over to Pearson VUE to find your test center and select your exam date.
STEP 3 - Pass the Masters Exam on Your First Try with TDC!
Once you have your date selected, check out Therapist Development Center's LMSW Exam Prep: ASWB Masters Level program. We've helped countless MSWs pass their ASWB Master's exam on their first attempt, and you're next! Our proven method focuses on test taking strategies and how to think about each question, versus memorizing a load of information from overwhelming books. Click on the link above and read what our clients have to say!
STEP 4 - Gain Clinical Work Experience
Once you've passed your Masters exam, you will receive your LCSW license and can begin to accrue work experience. In the state of Rhode Island, you are required to gain 3,000 hours of supervised social work experience within a 24 to 72-month period.

1,500 hours of the 3,000 hours must be direct clinical work with clients.
75% of this direct practice must be done individually with the client, while the remainder can be conducted in groups up to 10 people.
At least two (2) hours every two (2) week, you must be directly supervised by an LICSW.

When your hours are complete, again you will complete the state application but for the LICSW license.
STEP 5 - Register for the ASWB Clinical Exam and Pass with TDC!
Like before, connect with the ASWB and Pearson VUE to register for the Clinical Level Exam and select a test center and exam date. Know the registration fee for this exam is $260.
Then come on back to TDC and sign up for our LCSW Exam Prep: ASWB Clinical Level program. If you used us for the Master's you know TDC is the only program you'll need to ace this test. With over a 90% pass rate, we promise we're with you until you pass! Click on the link to learn more about our program.
You passed! CONGRATULATIONS! You are now a proud Rhode Island LICSW and about to embark on an impactful career helping those in need. Give yourself a pat on the back. You deserve it!