Earn Your Oregon Social Work License
So, you're ready to get your Oregon social work license? Great! Oregon is not only a beautiful place to live, but jobs in mental health services are steadily growing so it makes a great place to start or continue a career in social work. Here we'll walk you through each step of the process to gaining your license, but you should also connect with the Oregon Board of Licensed Social Workers as they are the regulatory organization that reviews applicants and issues the licenses.
One thing to clarify before we start is if you have your MSW from a CSWE-accredited school but choose to do non-clinical social work, you will apply to the Oregon Board of Social Work to become a Licensed Masters of Social Work (LMSW), and then pass the ASWB Masters Level exam. You're then ready to start work as an LMSW.
However, if you intend to practice clinical social work you will need to become an Oregon LCSW (Licensed Clinical Social Worker), and this is the process we'll break down below…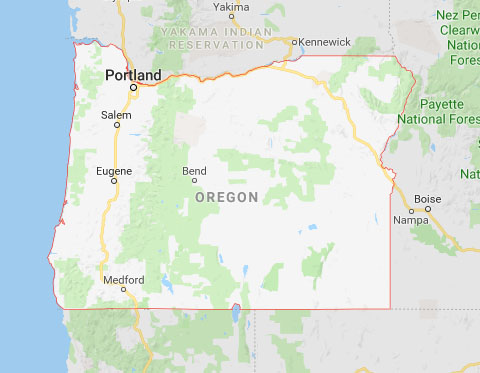 STEP 2 - Apply to Become an Oregon Clinical Social Work Associate (CSWA)
The CSWA-designation is for those who have their MSW, but have not taken the ASWB exam or received their clinical license. It simply means you are working towards your clinical license and are eligible to accrue work hours. And the first step is filling out the CSWA Application and submit it to the Oregon board of social workers.

CSWA candidates must fill out pages 8-10 in addition to pages 1-7.
You will need to submit to a criminal background check as well as having your fingerprints takes.

For fingerprints, you will schedule an appointment with Live Scan. To do this you will need to make an online account, fill out the application fields/questions, and use the Fieldprint Code: FPORSocialWorkersDAS
You will also need to complete and pass a drug, alcohol, and substance abuse evaluation & submit it to the Oregon board of social workers.

An official transcript will need to be sent directly from your university to the Board office.
Pay the application fee of $260 with a check or money order.
Lastly, each candidate must complete the Oregon Rules and Law Exam, which is an open book exam that is completed individually and then mailed, emailed or faxed back to the Board office for scoring.

If any changes are made to Oregon's Rules and Statutes prior to licensure, the applicant may be required to take the test a second time.
STEP 3 - Accumulate the Required Social Work Experience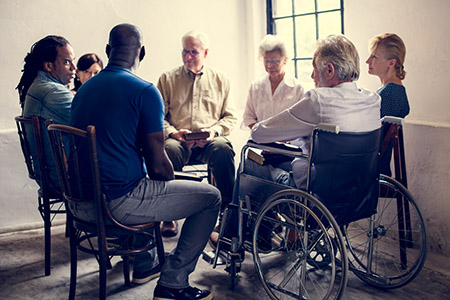 Once you have your CSWA-designation, it's time to get to work! The Oregon board of social work requires each CSWA to complete two (2) years of supervised experience.

This consists of 3,500 work hours: 2,000 hours must be direct client hours, and 100 hours must be supervised, with at least 50 being individual.
After six (6) months of supervision, you must complete a six-month evaluation report from each supervisor.
STEP 4 - Sit for the ASWB Clinical Exam and Pass with Ease!
As you work towards completing your experience, once you have 75 hours logged as a CSWA, you are eligible to sit for the ASWB Clinical exam.
First contact the ASWB to register for the exam, and then Pearson VUE to find the right location and date for you.
Then it's time to hit the books! Or in this case, it's time to sign up with TDC's LCSW Exam Prep: ASWB Clinical Level Exam program. With TDC you will receive a well-organized study system of audio lectures, PDF worksheets, and mock quizzes and exams to give you exactly what you need to pass the exam with confidence. Click on the link above and see what some of our clients have to say!
Congratulations!! You've earned your Oregon social work license, and are a proud LCSW! From all of us at TDC, we wish you the best on a wonderful and impactful career. Now get out there and make a difference!