Earn Your Oklahoma Social Work License
Becoming a social worker in Oklahoma is pretty straight forward, especially compared to some other states. Here we will walk you through those steps, but please connect with the Oklahoma State Board of Licensed Social Workers.  It's always a good idea to speak directly with the organization that oversees and administers the licensing process to can ensure you're on the right path. But for now, let's jump in…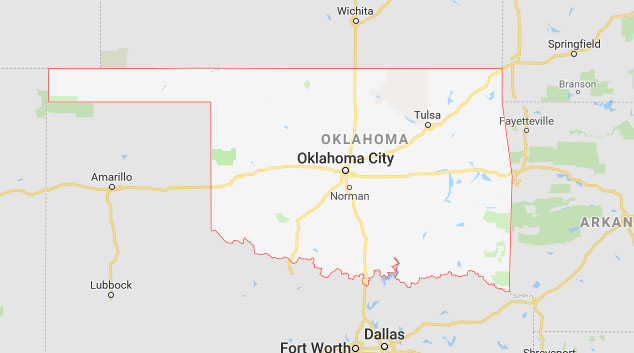 STEP 2 - Obtain your Oklahoma LMSW License
Now that you've graduated with your MSW or Doctorate, you will need to get your Licensed Masters Social Work license. The first step is filling out the LMSW state application. This includes:

$150 application fee
Passport photo
Official school transcripts sent directly from the university registrar

Once the application has been stamped with approval, you can register for the ASWB Masters exam through the ASWB. Registration will cost $230.
Then once you have your exam date selected, it's time to hit the books. Or in this case, the digital books! We highly recommend using TDC's LMSW Exam Prep: ASWB Masters Level program to study for this exam as we have a 95% pass rate for our users. Instead of memorizing tons of useless information, our study program will teach you how to think about what each question is asking to determine the right answer. Click on the link to read what other users have said.
STEP 3 - Gain Social Work Experience
Now with your LMSW license, you can begin to accrue supervised clinical social work hours. The Oklahoma Social Work Board requires each candidate to work 4,000 hours in no less than a two (2) year period.

Of these 4,000 hours, 100 must be direct in-person supervision
Once you find a supervisor, you and him/her must complete the Supervision Contract and submit it to the Board for approval
Throughout the supervision period, the supervisor must fill-out a Social Work Educational Supervision Log to record the candidate's experience
STEP 4 - Apply, Take and Pass the ASWB Clinical Exam
When your experience is complete, you will need to apply to the Oklahoma State Board of Licensed Social Workers by filling out the LCSW state application. This will also include a $150 application fee.
Next connect with the ASWB again to register for the ASWB Clinical Exam and pay the $260 registration fee, and Pearson VUE to select your test center and date.
And finally, come on back to TDC to utilize our LCSW Exam Prep: ASWB Clinical Level program. If you used us for the Master's, then you know it's a no brainer to use TDC. Our program uses a proven method that has helped tens of thousands of social workers pass this test, and you're next!
You passed!!! Congratulations! Make sure you take some time to celebrate this huge accomplishment, as you deserve it. From all of us here at TDC, we wish you the best in a long and impactful career.