Obtaining Your Ohio Social Work License from the CSWMFT Board
Are you looking to get your Ohio Social Work License? Then you've come to the right place. We can help provide a step-by-step process to aid you on your journey to become an Ohio LCSW / LISW. But it's also a good idea to check with the Ohio Counselor, Social Worker, and Marriage and Family Therapist Board as they are the governing body that regulates these state licenses. You can check out their website here, or call (614) 466-0912. But if you just received your MSW, then let's take a look...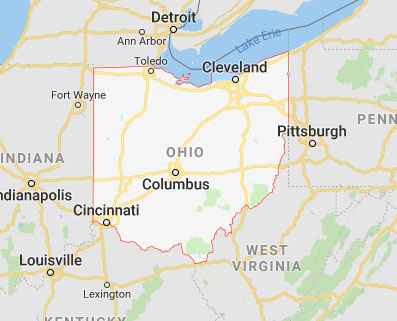 STEP 2 - Gain Your Supervised Work Experience
In the past, Ohio Social Work license candidates would take the Clinical licensing exam before accruing hours, but in 2016 the Ohio CSWMFT Board made a change to the requirements. Applicants must now work a minimum of two (2) years post-MSW and post-LSW experience with 150 hours of documented training supervision by an LISW-S (This title indicates a Licensed Independent Social Worker who has earned a supervisor designation).

Supervision should average one hour of individual or group supervision for every 20 hrs of work, with a minimum of 150 total hours of supervision for the 3,000 hours of supervised social work practice.
If you are only practicing part-time, you may not credited with more than 1,500 hours of experience during any 12-month period. If you have more than 1,500 hours during your first 12 months, the excess cannot be carried over to the next 12 month period. On the other hand, if you have not completed your first 1,500 hours within the first 12 months, then the time period to complete those hours is extended until you do complete 1,500 hours. You can then begin the second 1,500 hours, which can take over a year but must be for a minimum of 12 months.
Once hours are complete, supervisors must submit a Professional Employment Reference Form in order for applications to be full processed.
STEP 3 - Apply for the Ohio LISW license
When your supervisor submits your forms, you can then begin the application process.

First create an account with eLicense Ohio Professional Licensure by clicking here.
Once your eLicense Ohio account is created, you will need to pay the $100 application fee (plus $3.50 processing fee), and then complete the Licensed Independent Social Worker (LISW) application forms on the site.
If the board of social work in Ohio does not have your MSW/MSSA transcripts on file, have your school submit official transcriptsdirectly to the board, showing your degree conferred.  You can have your transcript emailed to socialwork@cswb.ohio.gov.
You will be required to view the Ohio Social Board's online Laws and Rules video: http://cswmft.ohio.gov/Laws-Rules-Video. This is a review of the board's rules and ethics requirements, and will help you understand your responsibilities as a licensee.
Lastly, you must complete the BCI and FBI background checks on the CSWMFT website:  http://cswmft.ohio.gov/BCIFBIBackgroundChecks.aspx. Background checks are valid for one year once completed.
STEP 4 - Register for the ASWB Clinical Level Exam
Phew, almost there! With your application submitted and processed, you will receive a pre-approval email from Ohio CSWMFT Board instructing you to contact the Association of Social Work Board (ASWB) to pay the examination fee of $260.
Then once you pay for the test, contact Pearson VUE to find a test location and select your exam date/time. 
STEP 5 - Study with TDC and Ace the Exam!
Now with your exam date scheduled, it's time to start studying! Therapist Development Center (TDC) has created an "all-you-need" program to help you pass the exam with confidence. While we cover all essential CSWMFT content areas, we shift away from memorization and bombardment of information, to focusing on how one should think about the exam and what each question is asking. Check out more on our program and hear what others have said about it by clicking here.
Ohio Social Work License FAQ's
How do I become a licensed social worker in Ohio?
To become a licensed social worker in Ohio, you must have a bachelor's, master's, or doctoral degree in social work. It must specifically be a social work degree. For applicants with a bachelor's or doctoral degree, the degree must have been earned from an educational facility that is accredited by the Council for Higher Education Accreditation (CHEA). For applicants with a Master's degree, the degree must have been earned from a program in social work that has been accredited by the Council on Social Work Education (CSWE).
How long does it take to become a social worker in Ohio?
It takes a few years on average to become a social worker in Ohio. The average is between 6-9 years from start to finish.
You have to earn a bachelor's & master's degree in social work, finish a lengthy list of courses, pass the clinical exam, and complete hours of supervised experience in the field before and after you complete the master's program. The supervised clinical experience takes a minimum of 2-3 years to complete.
Once the requirements are met and the proper documentation is sent to the Michigan Board of Social Work, most applicants receive their license in as little as 5-10 business days.
What are the different types of Licensure for Social Workers in Ohio?
There are several levels of licensure for the state of Ohio. The following social worker licenses for Ohio are:
Licensed Independent Social Worker (LISW) in Ohio
Licensed Social Worker (LSW) in Ohio
Social Worker Assistant (SWA) in Ohio
Social Work Trainee (SW-T) in Ohio
Congratulations on passing the exam and becoming a Licensed Independent Social Worker in the state of Ohio! Best of luck on your career in improving the lives of others.