Earn Your North Dakota Social Work License
Looking to become a North Dakota social worker? Then you're in the right place. Here we will break down the individual steps in becoming a Licensed Independent Clinical Social Worker. We also recommend speaking with the state agency who oversees this process, which is the ND Board of Social Work Examiners, but here we will extract a lot of that information and present it in an easy to understand manner.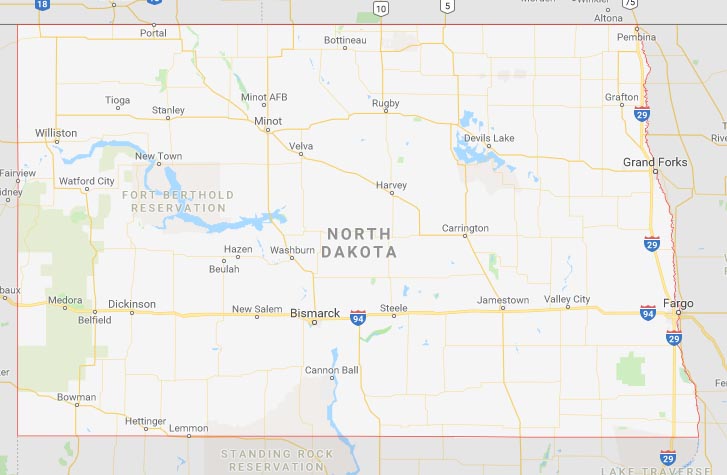 STEP 2 - Apply to become a Licensed Certified Social Worker (LCSW)
One thing to point out, is that unlike other states, the LCSW license is not the Clinical level license, but rather the one you need to apply for after receiving your MSW and before your work hours.
First step is filling out the ND LCSW state application. This includes:

$100 fee ($25 application fee, $75 license fee)
Official copy of your school transcripts
Completed reference forms from your references used on application
Criminal history background check

Once your application has been submitted, you will need to sit for the ASWB Masters examination. The registration cost for this exam is $230 with the ASWB.
Then, once you have your exam date, it's time to hit the virtual books! Here at TDC we offer a complete online program designed for the specific reason of helping you pass. No more memorizing useless information, here we focus on giving you the right skills and strategies to determine the best answer for each question. Check out our LMSW Exam Prep: ASWB Masters Level program here.
STEP 3 - Professional Work Experience
In the state of North Dakota, each candidate is required to work 3,000 supervised clinical hours in a two (2) to four (4) year window in order to apply for the Licensed Independent Clinical Social Worker (LICSW) license.

150 hours must be direct contact supervision
No more than 50 hours of the direct contact supervision can be in a group setting

Prior to your supervision, you must complete a Supervision Plan and have it submitted for Board approval.
Upon completion of your Supervision Plan, you will also need to have your clinical supervisor complete a Verification of MSW Supervision form, and your employer complete a Verification of MSW Employment form (both found on Supervision Plan link).
STEP 4 - Apply for your LICSW License and Pass the Clinical Exam
Hours complete? Excellent! Now for the last step… passing the Clinical Exam! Reach out to the ASWB to register and pay the $260 registration fee, and then Pearson VUE to find a test center near you.
Once you have your testing date, come back to TDC to get the best exam prep materials on the market. Our LCSW Exam Prep: ASWB Clinical Level program has helped tens of thousands of social workers pass their clinical licensing exam, and you're next. In fact, we have a 95% pass rate! Click on the link and learn more.
You passed! Fantastic news! You are now a Licensed Independent Clinical Social Worker in the state of North Dakota. From all of here at TDC, congratulations! You deserve it.