Earn Your Nebraska Social Work License
Looking to earn your Nebraska social work license? Not sure exactly how? Absolutely confused by the information you find online? You are not alone. Nebraska is a confusing state when it comes to social work licensing, but TDC is here to help support you in every step of the way. We'll start with an outline of the entire process below, and well as provide you with the right tools to pass the exams. Don't forget to also connect with the Nebraska Department of Mental Health and Human Services, because they are the ones who administer the state licenses, but here we'll distill all the information in easy-to-follow steps.
Let's start with breaking down what the different licenses mean…
A Certified Social Worker (CSW) is allowed to provide support counseling or social work case management at the bachelor level.
A Certified Masters Social Work (CMSW) is allowed to provide the same as the CSW but at the Master's level.
A Licensed Mental Health Practitioner (LMHP) is allowed to provide clinical services but not allowed to provide assessments or diagnosis.
A Licensed Independent Mental Health Practitioner (LIMHP) is allowed to provide clinical services AND assessments and diagnosis.
Got it? Here is the one twist. If you want to call yourself a Licensed Clinical Social Worker (LCSW), you must become BOTH a CMSW, and a LIMHP. There is no LCSW license in Nebraska, only the title. But don't worry, it's not as daunting as it may seem. Below we'll walk you through the steps of becoming an LCSW.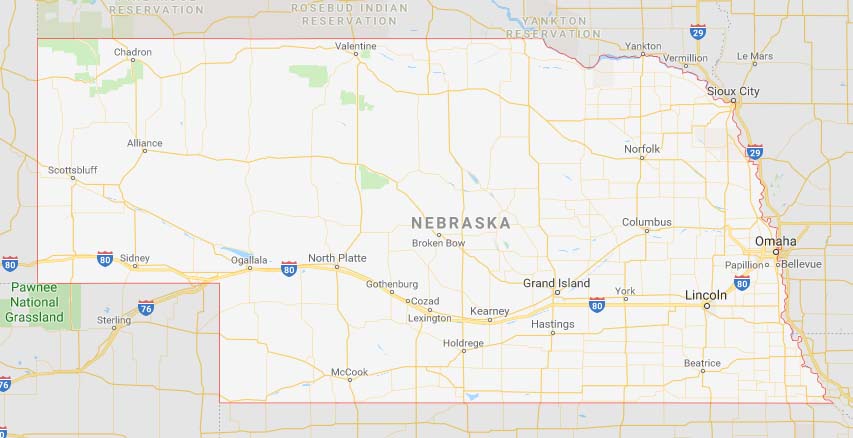 STEP 2 - Apply for your Nebraska PLMHP and PCMSW License
In order to earn hours towards your Nebraska social work license, or in this case two licenses, you must apply for a Provisional Licensed Mental Health Practitioner (PLMHP) license as well as the Provisional Certification as a Master Social Worker (PCMSW) license. Fortunately, this is one state application, which entails:

Proof of U.S. citizenship (driver's license not accepted)
Official Masters or Doctorate school transcript
$125 application fee (check or money order only)

Also make sure you check BOTH boxes to clarify you are applying for the PLMHP as well as the PCMSW.
STEP 3 - Accrue Hours toward your Nebraska Social Work License
Now that you have both provisional licenses, you can begin to gain the required work experience towards your clinical title. The key in earning hours towards both licenses, is find a supervisor who also has both the CMSW and LMHP or LIMHP license.
Then you must earn 3,000 hours between two (2) and five (5) years of receiving your provisional license. One-half of these hours must be earned with clients who have been diagnosed under the major mental illness or disorder category.
STEP 4 - Apply for your Nebraska CMSW and LMHP License
Almost there! Once you've completed your hours, you will need to complete the state application. Again, you'll have only one application to fill out for both the CMSW license and the LMHP License. This includes:

$205 application fee ($155 for LMHP and $50 for CMSW)
Official school transcript (if not already on file)
Proof of age and lawful citizenship
Affidavit of supervised experience (included in application)
Affidavit of supervised master's practicum or internship in mental health practice (included in application)

Then it's time to study! Therapist Development Center offers the best program on the market, when it comes to developing the right skills you need to pass. We don't believe in overwhelming you with memorizing tons of unnecessary material. Instead, we help you analyze what each question is asking, and how to determine the right answer. Check out our LCSW Exam Prep: ASWB Clinical Level program to learn more.
Once you pass, submit your application with your ASWB passing score, and you're done!
CONGRATULATIONS! You are now a Nebraska LCSW (CMSW and LMHP), and ready to enter an exciting new chapter in your career. We wish you the best!