Earn Your Iowa Social Work License
If you're looking to become a clinically licensed social worker in the state of Iowa, the first thing you should do is contact the Iowa Board of Social Work within the Department of Public Health. They are the ones that oversee the licensing process, so it's always smart to speak directly to the authority to make sure you're on the right path. However, here we will review each step with you to simplify the process as sometimes it can get confusing.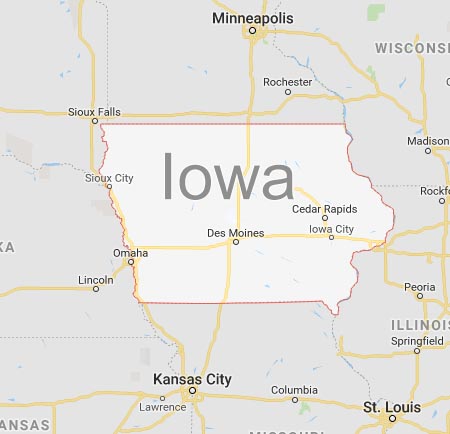 STEP 2 - Obtain an Iowa LMSW License
Before you can acquire social work experience, you will need to receive your Licensed Masters Social Work license. To do this, complete the Iowa Masters Application Form. With the application, you will need to submit a $120 fee and have your school transcripts sent to the Board's offices.
Once your application has been approved, you will need to register with the ASWB to pay the $230 exam registration fee, and then select your exam date and testing venue with Pearson VUE.
Then it's time to study. At TDC we provide a one-of-a-kind exam prep resource with our LMSW Exam Prep: ASWB Masters Level program. Instead of making you memorize loads of unnecessary information, we focus on exactly what you need to pass the test. And our success rate is 95%! Click on the link to learn more.
STEP 3 - Get to Work!
After you receive your LMSW license, it's time to find a supervisor and submit a Supervision Plan.
Once your plan has been accepted, you will need to complete two (2) years of full-time social work experience, or 4,000 hours of part-time work. This work should include:

Psychological assessment
Diagnosis
Treatment

At least 110 of these hours must be direct face-to-face supervision, with no more than 60 hours conducted in a group setting.
STEP 4 - Apply for the Licensed Independent Social Work (LISW) License
STEP 5 - Register for the ASWB Clinical Exam and Pass with TDC!
Lastly, you'll need to pass the ASWB Clinical Exam. Just like you did for your Master's Exam, register with the ASWB, and select your exam date and location with Pearson VUE. This time the registration fee will be $260.
And then return to TDC to begin your studies. Our LCSW Exam Prep: ASWB Clinical Level program is designed to give you the best chance on passing this exam on the first attempt. Using a proven method based on the neuroscience of learning, we give you the skills you'll need to understand what each question is asking, and how to determine the right answer. Click on the link to read what our other users have said, and sign up right away.
You did it! You're now an Iowa Licensed Independent Social Worker and can provide the much-needed clinical help to those in need. Congratulations!
Our free Social Work Exam Guide is available for free if you still have Social Work Exam Prep questions.
You can also contact us to speak to an exam prep coach who can help you out.
Best of Luck,
The Therapist Development Center Team