Earn Your Indiana Social Work License
Looking to get your Indiana social work license? Well, you've come to the right place. Here, you can see the step-by-step process for attaining a(n) LSW or LCSW license in Indiana, but it's also a good idea to connect with the Indiana Behavioral Health and Human Services Licensing Board which oversees this process and issues LCSW licenses in the state.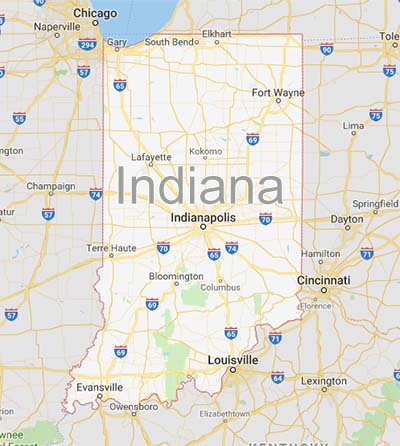 STEP 2 - Obtain your LSW License in Indiana
As soon as you've graduated from your master's program, you can apply for your LSW license with the Indiana Licensing Board. Fill out the state application here.

Part of the application includes a criminal background check, submission of school transcripts, passport photo, and a $50 application fee.

Once your application has been accepted, contact the ASWB to register for the Masters Level Exam (LMSW), and Pearson VUE to select your testing location and secure a date.
Next… start studying! Check our TDC's LMSW Exam Prep: ASWB Masters Level program to help you pass this exam on the first attempt. We offer an all-you-need online program with coaches available to answer any question while you prepare.

Know that if you do fail the exam, you will need to wait 90 days before making another attempt. If you fail three (3) times, you will need to submit documentation of remediation in the form of education and/or experience before being allowed to make another attempt.
STEP 3 - Accrue Work Experience Hours Towards your Indiana LCSW
Congratulations! You are now an LSW. But now the real work starts toward earning your Indiana social work license. You will need to gain at least two (2) years (3000 hours) of paid full-time social work experience, before applying for your LCSW license.

Part-time experience may be considered by the Indiana Behavioral Health and Human Services Licensing Board.
Under no circumstances can the experience be acquired in under twenty-four (24) months.
Qualifying experience must be providing clinical social work services, including assessment and evaluation of clients, in which at least 50% of this time is providing service directly to clients.

Applicants must also submit proof of at least four (4) hours of face-to-face supervision each month during the two-year period provided by a licensed clinical social worker (LCSW).
Once you complete your hours, submit your LCSW Application to the Indiana Licensing Board for approval.
STEP 4 - Apply for the LCSW Exam, Take it, and Pass with Confidence!
Now that your clinical hours are complete, and you have received your Indiana Licensing Board approval, it's time to take the licensing exam. The first step is connecting with the ASWB to register for the exam, and then you can contact Pearson VUE to find your test location and pick the exam date/time that works best for you.
Then go check out TDC's LCSW Exam Prep: ASWB Clinical Level program to help you pass the exam with confidence. We've helped thousands of social workers pass this exam on the first attempt, and you're next. And know that our promise is we're with you until you do.
CONGRATULATIONS!! You've earned your Indiana social work license and are an LCSW! Best of luck on an incredible and inspiring career.