Earn Your Alaska Social Work License
Despite its small population, Alaska actually has one of the highest concentrations of social work jobs in the country. So, if you live in Alaska and are interested in becoming a social worker, there is a lot of opportunity that can be found. Here we will walk you through the steps in earning your Alaskan LCSW license, but it's the Alaskan Board of Social Work Examiners who oversees the process. You can visit their website here for more information.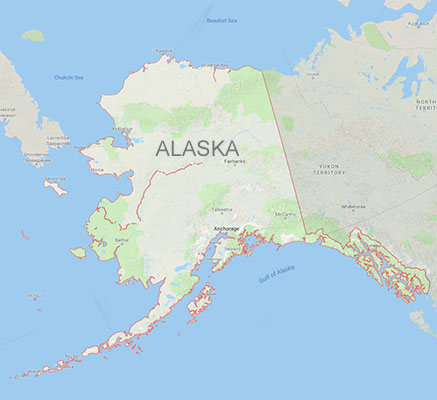 STEP 2 - Receive your Licensed Masters in Social Work (LMSW) license
Once you've completed Step 1, and received your MSW from a CSWE-accredited school, it's time to get your LMSW license so you can begin to accrue social work hours. The first thing you'll need to do is fill out the LMSW state application. This application includes:

An official school transcript sent directly from your college/university to the Board's office.
A $60 application fee and a $300 license fee
Verification of social work license in other state (if applicable)
Three (3) professional references (forms included in application). These references should consist of one social work employer supervisor, one previous social work employer supervisor, and one of the following:

A social worker with Masters or Doctorate degree
A licensed psychological associate, clinical psychologist, or physician who practices psychiatry
A licensed medical or osteopathic physician
A licensed advanced nurse practitioner who specializes in mental health
A licensed marriage and family therapist (MFT)
A licensed professional counselor

If you have never been previously employed in the field of social work, all three references can come from the above list.

Next, it's time to take the ASWB Masters Level Exam. You will need to contact the ASWB to register for the exam, and then Pearson VUE to find a test center near you and select your date.
Finally, it's time to start studying! Look no further than Therapist Development Center's LMSW Exam Prep: ASWB Masters Level program to give you everything you need to pass this exam on the first attempt. Our focus is all about strategy and how to think about the exam, rather than memorize tons of unnecessary information. Click on the link above to read what others have said, and sign up today!
STEP 3 - Gain the Required Social Work Experience
Once you've received your LMSW license, you will be eligible to gain employment as a social worker and accrue the necessary hours toward Clinical licensure. In Alaska, you are required to complete two (2) continuous years of full-time social work experience, or 3,000 hours of part time experience.

All experience must be completed in no more than ten (10) years before applying for your LCSW.
Clinical experience must be supervised by a LCSW, licensed psychologist, or licensed psychiatrist
Candidates must receive 100 hours of direct supervision, and no more than 50 of those hours can be group supervision
Clinical experience must include:

Clinical skills
Development of professional identity
Ethical practice
Legal and regulatory requirements
Practice management skills
Skills required for continuing competence
STEP 4 - Apply to become an Alaskan LCSW and Pass the Test with Confidence!
Once you've accrued the required experience, it's time to fill out the state LCSW application. You will need to include the same items you did with your LMSW application, including the $360 fee. In addition, you will need to show verification of your clinical social work hours.
Next, it's time to contact the ASWB again to register and pay the exam fee, and Pearson VUE to select your date and test location.
And finally, return to TDC to use our LCSW Exam Prep: ASWB Clinical Level program so you can ace this test right out of the gate. If you used us for the Masters Level Exam, then you know TDC is the only choice to give you the confidence and skills required to pass this exam. Read more about our program by clicking the link above.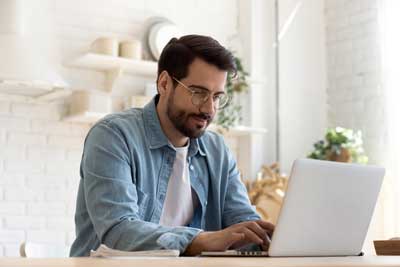 CONGRATULATIONS! You are now an Alaskan LCSW and ready to launch a long and impactful career. From all of here at TDC, we wish you the best in this exciting and new chapter.
Do you have questions about the Social Work Exam? Download our free Social Work Exam Guide.
Do you still have questions about obtaining your Alaska social work license? Contact us and one of our coaches will help out.
Warmly,
The Therapist Development Center Team