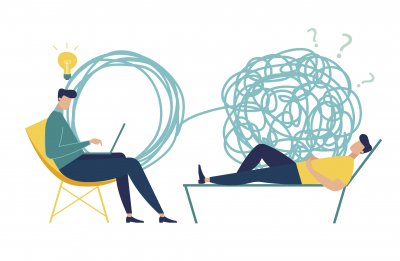 HIV/AIDS Beyond the Stigma: Seeing the Human in HIV (7 hours)
Price: $84.00
About This CE Course
This CE course will help therapists increase their professional knowledge related to HIV/AIDS and will enhance the therapist's skills and application in practice. The CE course will not only increase the therapist's knowledge of the virus and the disease, it will explore HIV/AIDS stigma which affects prevention, treatment and services. This course includes nine client scenarios that bring together essential HIV/AIDS knowledge, ethical and legal issues, therapy strategies, resources, and appropriate referrals. The CE course also includes personal stories of persons with HIV/AIDS to help the therapist better understand the human being with HIV/AIDS. This course provides 7 hours of CE.  The course fulfills the BBS first renewal requirement. https://www.bbs.ca.gov/pdf/forms/cechart.pdf
The instructor is Jocelyn Archer, RN, B.A.N, M.Div. Ms. Archer has been involved in the HIV epidemic since 1986. As an AIDS Nurse Clinician and Case Manager at a major University Medical Center, she supported and coordinated care for hundreds of HIV/AIDS patients as they progressed through their illnesses. She also tested and counseled hundreds of HIV positive individuals. Ms. Archer co-authored three major AIDS research articles—one published in JAMA, the Journal of the American Medical Association. She functioned as a clinical research nurse coordinating studies for the Center for Disease Control, the University of Minnesota, the National Hemophilia Foundation and the Minnesota Department of Health. One such study evaluated if appropriate services were available for HIV/AIDS patients and if they could access services. As an advocate for persons living with HIV/AIDS and the LGBTQ community, Ms. Archer did extensive public speaking and used her knowledge to combat AIDS hysteria early in the epidemic. She continues to enjoy public speaking and works to help decrease the negative stigmatization associated with HIV/AIDS. Ms. Archer has held several administrative positions in the health care setting, including Director of Clinical Services, Director of Quality and Director of Education.
Participants will be able to:
Articulate HIV/AIDS knowledge relevant to clients
Identify therapy strategies for HIV/AIDS related issues
Identify and respond appropriately to HIV/AIDS ethical dilemmas
Identify HIV/AIDS specific laws
Identify and make appropriate referrals for clients
Identify and access available HIV/AIDS resources for clients
Articulate the importance of Antiretroviral Therapy
Identify therapy strategies related to medication adherence
Develop increased awareness of HIV/AIDS stigma
Develop increased awareness of HIV/AIDS related countertransference
Explain the transmission of HIV
Make appropriate referrals for HIV testing
Explain the function of pre-exposure prophylaxis and post-exposure prophylaxis
Identify the direct and indirect relationship of HIV/AIDS and substance abuse
Identify at-risk groups and at-risk clients
CE Credits - 7 Hours
Therapist Development Center, Provider #1449, is approved to offer social work continuing education by the Association of Social Work Boards (ASWB) Approved Continuing Education (ACE) program. Organizations, not individual courses, are approved as ACE providers. State and provincial regulatory boards have the final authority to determine whether an individual course may be accepted for continuing education credit. Therapist Development Center maintains responsibility for this course. ACE provider approval period: 5/30/21-5/30/24. 
If you are an AMFT, MFT, ASW, or LCSW in California, the Board of Behavioral Sciences (BBS) accepts continuing education credits given through ASWB ACE-approved courses.
REGISTRATION: Please register online at www.therapistdevelopmentcenter.com 
HOW TO ACCESS THIS COURSE: Once registered, participants will be able to download the Powerpoints, handouts, and listen to recorded audio lectures. 
PRICE: $84
CERTIFICATE OF COMPLETION: The participant will be able to print their certificate of completion immediately after receiving a score of 80% or better on the posttest and completing the course evaluation.
CANCELLATION POLICY: If you contact us prior to utilizing your course, you may receive a tuition refund less a $10 cancellation fee.
CONTACT INFORMATION: Therapist Development Center
Reviews
Briana Yedalian
,
Monrovia, California
Very intensive and great course, great CEU!
Jessica Knight
,
Long Beach, California
Carson Scott Oberst
,
San Francisco, California
very informative and very useful combination of research, science, and personal narrative.