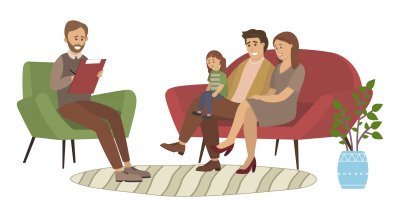 Law and Ethics: They Did What?! A Case Study Review of Disciplinary Actions (6 hours)
Price: $72.00
ABOUT THE COURSE:
This course will provide participants with a deeper understanding of what behaviors can lead to disciplinary investigations with the California Board of Behavioral Sciences (BBS). This course will review actual cases of disciplinary investigations that the BBS has published and made public. The instructors will share the facts of each case and discuss the underlying illegal and/or unethical behaviors. The instructors will also explore what safeguards could have prevented the disciplinary investigation and protected the clinician during the investigatory process. In addition, the course will provide psychotherapists an understanding of what to do if they become part of a disciplinary investigation. 
This course fulfills the BBS law and ethics requirement for license renewal.
INSTRUCTORS:
Amanda Rowan is a Licensed Clinical Social Worker and the founder and CEO of the Therapist Development Center. Amanda graduated with honors from Dartmouth College where she majored in neuroscience and completed her senior thesis on the neuroscience of the learning process. She earned her Masters in Social Welfare at UCLA. Since founding the Therapist Development Center in 2008, Amanda has prepared more than 40,000 therapists nationwide to pass their state licensing exams. 
Robin Gluck is a Licensed Marriage and Family Therapist and Licensed Professional Clinical Counselor. She is the Vice President of Continuing Education and an exam coach with Therapist Development Center. Robin was instrumental in creating the law and ethics exam prep program and the MFT clinical written exam. Robin has been teaching law and ethics to associate MFTs since 2012 when she joined TDC. Robin has a bachelor's degree from Emory University, a master's degree in public policy from American University, and a master's degree in marriage and family counseling from San Francisco State University.  
Elisabeth Gonella is a Licensed Marriage and Family Therapist with over 25 years experience. She has expertise in working with adolescents and young adults which includes college-based counseling, private practice, wilderness based programs, emotional growth boarding schools and psychiatric hospital settings. She is experienced in acute psychiatric care and crisis management fostered by collaborative work in psychiatric care institutions. Elisabeth is a Core Faculty member of Pacifica Graduate Institute, teaching primarily the following:  Process of Psychotherapy, Clinical Practice,  Law and Ethics and Career Development. Elisabeth has a bachelor's degree from Westmont College and earned her Masters in Counseling Psychology from Pacifica Graduate Institute. 
WHO SHOULD ATTEND:
This course is appropriate for mental health clinicians at all levels of experience to better understand the legal and ethical issues that have led to disciplinary investigations, how to proactively avoid becoming part of investigations and how to respond to an investigation.
This course is appropriate for mental health providers in California.
LEARNING OUTCOMES: 
Upon completion, participants are expected to be able to:
 Explain what constitutes an unethical dual relationship
 Describe the potential risks associated with dual relationships
 Identify indicators of poor boundaries
 Identify steps a psychotherapist can take to address problematic countertransference 
 Describe interventions supervisors can use with supervisees to meet the standard of care
 Explain how a supervisor could be disciplined for their supervisee's actions
 Explain the benefits of participating in consultation groups 
 Identify steps a psychotherapist can take to demonstrate they have met the standard of care
 Describe the purpose and benefits of record keeping 
 List five potential consequences of involvement in a disciplinary investigation
 List five steps that can be taken when responding to a BBS investigation
CE Credits - 6 Hours
Please check your state's specific requirements.
Therapist Development Center, provider 1449, is approved to offer social work continuing education by the Association of Social Work Boards (ASWB) Approved Continuing Education (ACE) program. Organizations, not individual courses, are approved as ACE providers. State and provincial regulatory boards have the final authority to determine whether an individual course may be accepted for continuing education credit. Therapist Development Center maintains responsibility for this course. ACE provider approval period: 5/30/21-5/30/24. 
If you are an AMFT, MFT, ASW, or LCSW in California, the Board of Behavioral Sciences (BBS) accepts continuing education credits given through ASWB ACE-approved courses.
Reviews
Carson Scott Oberst
,
San Francisco, California
Fun anecdotal way to explore a range of legal and ethical issues.
Sierra Dawn Wagner
,
Roseville, California
I am so grateful I chose this course for my required L&E CEUs - and I felt this the whole way through. Reviewing real life cases was fascinating, and much more attention keeping than a dry law reading approach. There were several diverse cases that covered different grounds - and this also helped keep my ADHD attention much easier (thank you!). I 100% recommend this course - even if it might be more expensive than some others, the quality was worth it; which has been my experience every time with TDC. Thank you thank you!
Kent Stormans
,
Santa Barbara, California