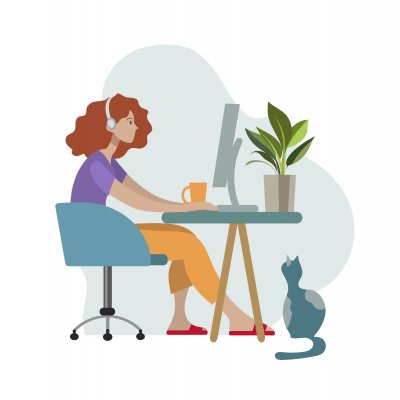 Law and Ethics: Safeguarding Your Psychotherapy Practice: The Essentials (6 hours)
Price: $72.00
ABOUT THE COURSE:
This course will provide participants with a deeper understanding of the role of the California Board of Behavioral Sciences (BBS), what constitutes unprofessional conduct and the ethical guidelines that inform our practice as mental health providers. This course will review key legal issues, as well as components of both the NASW and CAMFT Code of Ethics to help psychotherapists learn what behaviors can make them more vulnerable to disciplinary actions. This course will also provide psychotherapists an opportunity to reflect on their current practices and identify concrete steps they can take to safeguard their license or registration.  
This course fulfills the BBS law and ethics requirement for license renewal.
INSTRUCTORS:
Amanda Rowan is a Licensed Clinical Social Worker and the founder and CEO of the Therapist Development Center. Amanda graduated with honors from Dartmouth College where she majored in neuroscience and completed her senior thesis on the neuroscience of the learning process. She earned her Masters in Social Welfare at UCLA. Since founding the Therapist Development Center in 2008, Amanda has prepared more than 40,000 therapists nationwide to pass their state licensing exams. 
Robin Gluck is a Licensed Marriage and Family Therapist and Licensed Professional Clinical Counselor. She is the Vice President of Continuing Education and an exam coach with Therapist Development Center. Robin was instrumental in creating the law and ethics exam prep program and the MFT clinical written exam. Robin has been teaching law and ethics to associate MFTs since 2012 when she joined TDC. Robin has a bachelor's degree from Emory University, a master's degree in public policy from American University, and a master's degree in marriage and family counseling from San Francisco State University.  
WHO SHOULD ATTEND:
This course is appropriate for mental health clinicians at all levels of experience to better understand the legal and ethical issues that can lead to disciplinary actions and identify concrete steps they can take to protect their psychotherapy practice. 
This course is appropriate for mental health providers in California.
LEARNING OUTCOMES: 
Upon completion, participants are expected to be able to:
Explain the function of the BBS
Define what constitutes unprofessional conduct
Identify and describe the different categories of unprofessional conduct
Explain what is legally required when a licensee or registrant is charged with a misdemeanor or felony offense
Describe ethical considerations related to confidentiality
Provide examples of ethical versus unethical dual relationships
Give examples of colleague impairments and describe the related ethical obligations
Provide examples of an MFT or Social workers responsibility to the legal system
Describe the scope of practice of a Clinical Social Worker
Describe the scope of practice of a Marriage and Family Therapist (MFT)
Differentiate scope of practice from scope of competence
Define the standard of care
Identify at least 5 actions a mental health practitioner can take to safeguard their private practice
CE Credits - 6 Hours
Please check your state's specific requirements.
Therapist Development Center, provider 1449, is approved to offer social work continuing education by the Association of Social Work Boards (ASWB) Approved Continuing Education (ACE) program. Organizations, not individual courses, are approved as ACE providers. State and provincial regulatory boards have the final authority to determine whether an individual course may be accepted for continuing education credit. Therapist Development Center maintains responsibility for this course. ACE provider approval period: 5/30/21-5/30/24. Social workers completing this course receive 6 continuing education credits.
If you are an AMFT, MFT, ASW, or LCSW in California, the Board of Behavioral Sciences (BBS) accepts continuing education credits given through ASWB ACE-approved courses.
REGISTRATION: Please register online at www.therapistdevelopmentcenter.com 
HOW TO ACCESS THIS COURSE: Once registered, participants will be able to download the Powerpoints, handouts, and listen to recorded audio lectures. 
PRICE: $72
CERTIFICATE OF COMPLETION: The participant will be able to print their certificate of completion immediately after receiving a score of 80% or better on the posttest and completing the course evaluation.
CANCELLATION POLICY: If you contact us prior to utilizing your course, you may receive a tuition refund less a $10 cancellation fee.
CONTACT INFORMATION: Therapist Development Center
Reviews
Rebeca Aceret
,
San Lorenzo, California
I found this course very helpful (as well as the website) and will use it again next time I need to take Law and Ethics.
Janelle Braham
,
Reseda, California
My first attempt at the test was a 66%, but after reviewing the material again and taking my time I was able to score a 94% the second time. The material in the course was very helpful and easy to follow.
Diane M Steel
,
Clovis, California
Therapist Development helped me to pass my licensing exam on the first try. I trust them so therefore I return to them for my Continuing Education as well. Excellent trainers.