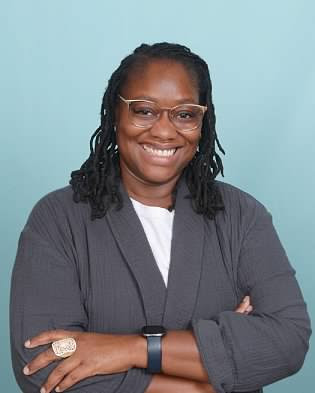 Delhia is a licensed Marriage & Family Therapist and Well-Being Coach with over 10 years of experience supporting people on their healing journeys. After graduating from John F. Kennedy University in 2011, Delhia completed training with the Women's Therapy Center in Berkeley, where she studied Relational Therapy with Individuals, Couples and Adolescents. Delhia has gained clinical experience in a variety of community mental health settings working with individuals experiencing severe mental illness, substance use and trauma.  
In her private practice, Delhia works with individuals seeking financial stability, healthy relationships and sustainable self-care strategies. Her work is grounded in the reality that symptoms of depression, anxiety and trauma in Queer and BIPOC communities are connected to the systems of oppression we live in and space must be made for those conversations in the therapy room. 
Delhia is a Certified Financial Social Work Counselor, Life Coach and is working towards EMDR Certification through the Institute for Creative Mindfulness.